The best online games
10 best online games
The following are the list of the 10 best online games to play with your friends or family while you're bored and free. The following list includes pc games as well as the best mobile games.
1.Dead By Daylight
Developer: Behaviour Interactive
Available in: PC, PS4, Xbox One, Nintendo Switch, Android, iOS
Mode: Multiplayer
It is a multiplayer (4vs1) horror game where one player takes on the role of the savage Killer, and the other four players play as Survivors, trying to escape the Killer and avoid being caught, tortured and killed. Survivors play in third-person and have the advantage of better situational awareness.
2.PUBG(Players Unknown Battlegrounds)
Publisher: 
Krafton, Epic Games
Available in: PC, Xbox One, PS4, iOS, Android
Gameplay modes:
Multiplayer video game
Players Unknown Battleground is a player versus player shooter game in which up to one hundred players fight in a battle royale, a type of large-scale last man standing deathmatch where players fight to remain the last alive. Players can choose to enter the match solo, duo, or with a small team of up to four people.
3. Tetris 99
Developer: Arika
Publisher: Nintendo
Available in: Nintendo Switch
Mode:  Single-player, Multi-player
Tetris 99 is a free online multiplayer version of the tile-matching puzzle video game Tetris, developed by Arika and published by Nintendo for the Nintendo Switch in February 2019. Incorporating elements of the battle royale genre, Tetris 99 has up to 99 players competing simultaneously to complete rows with falling tetrominoes, which in turn send attacks in the form of "garbage rows" to other players with the goal of knocking them out of the game.
4. Red Dead Redemption 2
Developer: Rockstar Games
Publisher:  Rockstar Games
Available in: Playstation 4, Xbox One, Microsoft Windows & Stadia
Mode: Single-player, Multi-player
Red Dead Redemption 2 is a 2018 action-adventure game developed and published by Rockstar Games. The game is the third entry in the Red Dead series and is a prequel to the 2010 game Red Dead Redemption. The story is set in 1899 in a fictionalized representation of the Western, Midwestern, and Southern United States and follows outlaw Arthur Morgan, a member of the Van der Linde gang. Arthur must deal with the decline of the Wild West whilst attempting to survive against government forces, rival gangs, and other adversaries. The story also follows fellow gang member John Marston, the protagonist of Red Dead Redemption.
5.Counter-Strike: Global Offensive
Developer  & Publisher: Valve Hidden Path Entertainment.
Available in: Windows, Mac, Play Station, Xbox & Linux.
Mode: Multi-player
Counter-Strike: Global Offensive (CS: GO) is a multiplayer first-person shooter video game developed by Valve and Hidden Path Entertainment. It is the fourth game in the Counter-Strike series and was released for Windows, Mac OS, Xbox, and PlayStation in August 2012, while the Linux version was released in 2014.
6.Fortnite
Developer: Epic Games
Publisher: Epic Games & Warner Bros Interactive Entertainment
Available in: PC, PS4, Xbox One, Nintendo Switch, iOS, Android
Mode: Single-player, Multi-player
Fortnite is an online video game developed by Epic Games and released in 2017. It is available in three distinct game mode versions that otherwise share the same general gameplay and game engine: Fortnite: Save the World, a cooperative shooter-survival game for up to four players to fight off zombie-like creatures and defend objects with fortifications they can build; Fortnite Battle Royale, a free-to-play battle royale game where up to 100 players fight to be the last person standing; and Fortnite Creative, where players are given complete freedom to create worlds and battle arenas. Save the World and Battle Royale were released in 2017 as early access titles, while Creative was released on December 6, 2018.
7.Minecraft

Developer & Publisher: Mojang Studios
Available in: Windows, Mac, IOS, Andriod & Linux
Mode: Single-player
Minecraft is a sandbox video game developed by Mojang Studios. Minecraft was created by Markus "Notch" Persson in the Java programming language and was released as a public alpha for personal computers in 2009 before officially released in November 2011, with Jens Bergensten taking over development around then. It has since been ported to various platforms and is the best-selling video game of all time, with 200 million copies sold across all platforms and 126 million monthly active users as of 2020.
8.Apex legends
Developer: Respawn Entertainment
Publisher:  Electronic Arts
Available in: PC, PS4, Xbox One
Mode: Single Player
Apex Legends was a bombshell of a release; an unannounced sensation that changed the way we thought about battle royales. Teams of threes could communicate seamlessly without a headset, using a 'ping' system to flag up items, tag enemies, and suggest regrouping locations. It still feels like the best co-operative battle royale, with class abilities that combine to lethal effect – pop Bloodhound's smoke grenade to obscure your enemy's vision while Bloodhound tracks them through the fog, for instance. If you haven't played it in a while, it's time you jumped back in to see how the maps have changed.
9.Rainbow Six Seige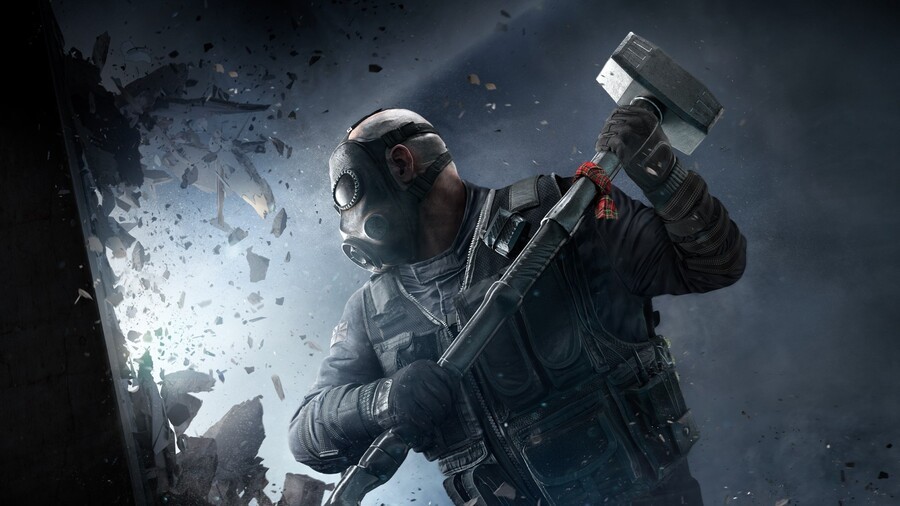 Developer & Publisher: Ubisoft Montreal & Ubisoft
Available in: PC, PS4, Xbox One
Mode: Single-player, Multi-player
Tom Clancy's Rainbow Six Siege is an online tactical shooter video game developed by Ubisoft Montreal and published by Ubisoft. It was released worldwide for Microsoft Windows, PlayStation 4, and Xbox One on December 1, 2015. It was also set to be released for PlayStation 5 and Xbox Series X. The game puts heavy emphasis on environmental destruction and cooperation between players. Each player assumes control of an attacker or a defender in different gameplay modes such as rescuing a hostage, defusing a bomb, and taking control of an objective within a room. The title has no campaign but features a series of short, offline missions called, "situations" that can be played solo. These missions have a loose narrative, focusing on recruits going through training to prepare them for future encounters with the "White Masks", a terrorist group that threatens the safety of the world.
10.Destiny 2
Developer: Bungie
Publisher: Activision
Available in: PC, PS4, Xbox One
Mode: Multiplayer
Destiny 2 is a free-to-play online-only multiplayer first-person shooter video game developed by Bungie. It was released for PlayStation 4 and Xbox One on September 6, 2017, followed by a Microsoft Windows version the following month. The game was published by Activision until December 31, 2018, when Bungie acquired the publishing rights to the franchise. It is the sequel to 2014's Destiny and its subsequent expansions. Set in a "mythic science fiction" world, the game features a multiplayer "shared-world" environment with elements of role-playing games. Like the original, activities in Destiny 2 are divided among player versus environment (PvE) and player versus player (PvP) game types. In addition to normal story missions, PvE features three-player "strikes" and six-player raids. A free roam patrol mode is also available for each planet and features public events as well as new activities not featured in the original.
These are the list of best online games categorized by us. We will be adding more to this in the future. So, make sure to turn on the notifications.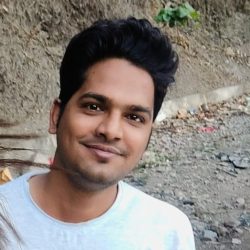 Latest posts by Karan Singh
(see all)