Top 10 Best Places to Eat in Delhi with Family and Friends
There is much more to the national capital of India than what meets the eye. This is certainly true for the food that Delhi serves. Tourists can find several snack serving eateries or hawkers in almost every nook and corner of the streets here. This is probably why foodies book their flight tickets to Delhi to indulge in a culinary journey. For those, who are new to the new city, worry not, as we bring you a list of all the famous and best places to eat in Delhi so that you do not have to roam about the entire city for lip-smacking desserts and finger-licking snacks.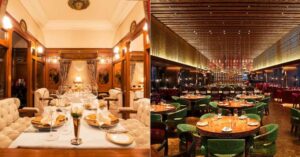 List of Top 10 Best Places to Eat in Delhi with Family and Friends
1. North Campus
Among the most favourite places to eat in Delhi, the North Campus is one area where your taste buds will not be disappointed when it comes to snacking joints, street food, fast food, and multi-cuisine diners. This place is always bustling with students who come here from all over India and have limited pocket money to spend. Hence, the food here is not only diverse but also delicious and cheap.
Famous eateries: Momo's Point, Bille Di Hatti, Bamboo Hut, Chache Di Hatti, Shagun Asian Eatery and South Indian Café

2. Hudson Lane
Grab hotel room booking in GTB Nagar to visit the famous Hudson Lane, where you will find the finest cafes and best restaurants in the city. These quirky joints offer amazing culinary delights, mostly Italian and Fast Food cuisine, at an extremely pocket-friendly price.

Famous eateries: Woodbox Cafe, Mad Monkey, Ricos, Indus Flavours, QD's and BYD (Big Yellow Door).
3. South Campus
If you are searching for cheap and best places to eat in Delhi to satisfy your cravings, then Satya Niketan, famously called South Campus, is a must-visit for you. This area bustles with students and youngsters from all over India who are in search of some budget-friendly eateries. Just like the Hudson Lane, the food served here is simply lip-smacking.

Famous eateries: Chowringhee Lane, Echoes, QD's, BYD (Big Yellow Door), Kev's and Vadapav Junction
4. Old Delhi
Among the most iconic places to taste local cuisines in the city is Old Delhi. This is the place where it all started. Your chaat papri, jalebi, dahi bhallas and Daulat ki Chaat, yes, it all began from here. A haven for street food lovers, Old Delhi retains its glorious charm and culinary delights with its authentic Mughlai cuisine and sweets. For someone who likes experimenting, this is the place to visit.
Famous eateries: The famous places to eat in Old Delhi are Chainaram, Meghraj & Sons, Old Famous Jalebiwala, Shiv Mishthan Bhandaar, Haldiram, Tiwari Bros, Ghantewala Halwai, Khemchand Adesh Kumar's Daulat Ki Chaat, Natraj Bhalle Wala, Lotan Chole Wala, Jung Bahadur Kachori Wala, Shree Balaji Chaat Bhandaar and Bishan Swaroop.
5. Pandara Road
Situated near the iconic India Gate, Pandara Road has some of the best places to eat in the city. It is an ideal choice for those foodies who are looking for an exotic meal in a niche part of the city. One can find several best eating joints here, including Gulati. Ichiban is a perfect stop for the lovers of Pan Asian, Pindi is the one for tandoori lovers. For vegetarians, the best place is Veg Gulati. You must surely visit these eateries at least once during your trip to Delhi.
Famous eateries: Have More, Chicken Inn, Gulati and Ichiban
6. NSP
Book flight tickets to Delhi to pay a visit to NSP, which offers a perfect blend of street food outlets and fine dining restaurants. The place also has some of the best shakes in the city. Chaat and Aloo Tikki lovers can visit the famous BTW, while travellers looking for a quick bite can head to Billu's Hut and Hashtag Foods. NSP is the best place in Delhi to try some crispy and delicious chaat. Besides these street eateries, one can also head to a fine dining option here, such as Themis Barbecue House, Eleven Course and Barbeque Nation.
Famous eateries: BTW, Sura Ve, Billu's Hut, Barbeque Nation, and Eleven Course
7. Jama Masjid
The area near the popular Jama Masjid and the Bazaar Matia Mahal lane, opposite Jama Masjid, has some of the best eating places. If you are a non-veg lover, head to this place as it has everything, ranging from keema samosas and grilled botis to kebabs and jalebi. It is sure that you will not return unhappy from here.
Famous eateries: Karim's, Aslam Chicken Corner, Al Jawahar, Kallan Sweets, Haji Mohd. Hussain Fried Chicken, and Ameer Sweet House
8. Nizamuddin
Nizamuddin is among the city's oldest settlements and an iconic spot because of its celebrated Dargah, railway station and lip-smacking food. You can find several eateries in every nook and corner here, ranging from delicious kebabs and sweets to authentic Mughlai delicacies. The place is a must-visit for every foodie out there. If you are searching for some finger-licking non-veg food, then Nizamuddin is the place where your search ends.
Famous eateries: Karim's, Ghalib Kabab Corner, Gulfam Kashmiri Wazwan
9. Connaught Place
Connaught Place or famously called CP, does not discriminate when it comes to food. The place has eateries, ranging from fancy revolving restaurants to the local rajma chawal. Home to some of the most iconic restaurants and dhabas in Delhi, one can relish local, regional, or international cuisines here.
Famous eateries: Kake Da Hotel, Jain Chawal Wale, Parikrama, Minar
10. CR Park
Affectionately called mini-Kolkata, Chittaranjan Park is a treat both for Bengali food lovers and sweet tooths. Be ready for a lip-smacking heavenly food experience, ranging from fish and rolls to sweets and puchkas. CR Park is one of the most popular places to eat in Delhi with family and friends.
Famous eateries: Raju Puchka Wala, Mad About Momos, Kolkata Hot Kathi Roll, Annapurna Sweet House
To visit these famous eateries in Delhi, you can grab your hotel booking online from HappyEasyGo and get discounts on your hotel bookings. For a more refined search for your location, you choose the option of hotels near me.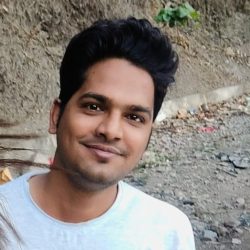 Latest posts by Karan Singh
(see all)