Does Your Dog Need Braces
Teenagers everywhere may refuse to smile because of braces, but one puppy with a mouthful of metal is slaying the Internet with his goofy metal grin. Veterinarian Dr. James Moore in Spring Lake, Michigan, gave the buzz-worthy orthodontia to his daughter's golden retriever, Wesley, because the 6-month-old pooch was having problems eating and opening his mouth.
"He wasn't able to fully close his mouth and chew well, and he stopped playing with his toys because of the pain and started losing weight because he couldn't eat," Molly Moore told ABC News about Wesley.
Pictures of the pup have been shared more than 283,000 times. They were even on "Good Morning America."
Who even knew dogs could get braces? After all, how much time have you spent looking at your pup's not-so-pearly whites?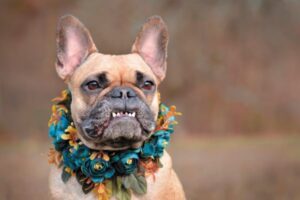 In the business of doggy dentistry
In practice for 32 years as a vet and 25 years as a veterinary dentist, Dr. Dale Kressin estimates he's had 65 to 75 cases where he's installed orthodontic appliances — mostly on dogs, but occasionally on cats.
Kressin, whose practice serves the greater Milwaukee area, says he takes three things into consideration when determining if braces are the right choice for a pet: "Is it possible? Is it logical? Is it ethical?"
"It's real important to first understand what the owner wants, to see what the animal has — to understand the diagnosis — and then to see if a solution is possible," says Kressin, who is board-certified as a veterinary dentist.
Sometimes Kressin will consider orthodontics for a pet, for example, because teeth bite down on other teeth, the tongue or the roof of the mouth, causing pain or problems with eating, for example.
Unlike people, who basically have the same face shape, animals are a bigger challenge and braces are generally not as easy to fit.
Think about the variety of breeds and how different their mouths and faces look. Some dogs have long narrow noses or shorter wide faces, while others have long jaws or very short noses. So each animal is a unique challenge.
How it works
The pet will usually have to be placed under anesthesia at least for the initial visits and orthodontic fittings. Kressin has perfected some of the orthodontic appliances he uses so he can fit them outside of the pet's mouth, alleviating the need for so much anesthesia. That lowers the risk factor to the pet and cuts costs for the pet owner.
As any parent who has ever paid for teenage braces knows, orthodontics can be expensive. Human braces can run in the thousands of dollars, and the canine equivalent can be comparable, Kressin says.
But unlike their human counterparts, dogs don't have to wear their metal for years. Typically, teeth can be moved around rather quickly — in just a few weeks or maybe a couple of months. That's because their mouths mature so much faster.
Not just for looks
There have been some cases where owners have wanted braces for their pets strictly for aesthetic reasons. They wanted a row of straight teeth instead of a crooked grin. In those instances, Kressin has refused to take them as clients.
"A lot of the things people want you to do aren't really for the benefit for the animal," he says. "We have a responsibility to the animal and to the owner."
Kressin has also declined to see patients who live too far from his practice. Regular weekly or bi-weekly visits are critical to make sure teeth are moving as planned and there are no complications. When clients live too far away, there's a greater chance they'll miss appointments.
"It's riskier and there's a greater chance for failure," he says.
Kressin has fielded a lot more calls since Wesley and his canine braces made international headlines. He says it's a good thing that people now know that doggie orthodontia exists.
"The more information we can have to help our animals, the better off the animals and owners are."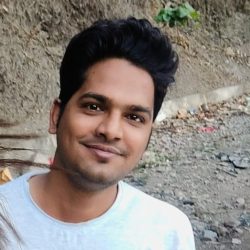 Latest posts by Karan Singh
(see all)