Top Open-Source Accounting Software to Know in 2023
What is Accounting software?
Accounting software is a computer software/program which can manage and record the day-to-day financial transactions of any company/ organization. It includes Fixed asset management, expense manager, revenue management, AR/AP, sub-ledger, and reporting and analytics.
What is the importance of Accounting Software?
The benefits of accounting software include:
Invoicing

Billing 

Tax computation

Project management

Managing clients

Bank reconciliation

Generating useful insights and much more.
Best Open-source Accounting Software in 2023.
Odoo

Freshbooks

Zoho

Xero

Liberty Tax

ERP Next

Gnu Cash

Tax Slayer

Sage Accounting  
The best Open-Source Accounting Software Reviewed.
1. Odoo.
Odoo is an open-source accounting software which serves companies of all sizes and industries, it also has support for Android and IOS smartphones, along with this, it supports both on-premise and cloud deployment.
With the help of Odoo users are easily able to manage their financial information, invoicing, and inventory management with its user-friendly interface.
Odoo accounting is based on double-entry book keeping accounting system, this means every financial transaction has two entries one would be debit another would be credit.
Odoo's features include
Tax planning.

Accounting Entry.

Follow-up Tables.
Pros:
Web-based

Credit management made easy
2. Fresh Books
Fresh Books is a cloud-based solution that is perfect for small organizations and freelancers. Fresh Books also offers a free trial which makes it a perfect fit for people looking to try it before buying the paid version.
The thing which makes Fresh Book the perfect choice for accounting software is its user interface, there would not be any need for training to start using it. 
There is enough documentation and support available for people who are wanting to use and learn about Fresh Books
Fresh Book's Features include:
In-app estimates and proposals.

App integration

Auto generation of charts of accounts

1-click invoice duplication.
Pros:
Free-trail.

Friendly User interface.

Economic.
3. Zoho Books
Zoho Books is a cloud-based accounting solution which is made to function best for companies that are looking for scalable accounting solutions. It also has cross-departmental communication/ cooperation capability along with assisting the company in managing funds. 
Zoho offers an end-to-end encrypted accounting solution which can easily be integrated with other applications. 
The recurring invoicing feature is great for companies that are looking forward to generating invoices for repeated expenses.
Zoho Features:
Invoice Management.

Managing repeating expenses.

Accounting Automation.
Pros
Competitive Pricing.

Rich interface.

24/7 Customer support.
4. Xero
Xero offers its accounting services to bookkeepers, small businesses, and accountants. Xero has tried to simplify the task of businesses by automating manual tasks, updating records, and creating an online place for collaboration.
This accounting platform also allows you to connect with more than 1000 third-party apps. In addition to this, Xero also has tools specific for retail and construction organizations, Amazon sellers, and non-profit organizations.
Xero Features:
Muti-currency report in reporting module.

Categorize bank transactions in bulk.

Manage information and documents with employee safety.
Pros:
Very pocket friendly.

Easy to use.

Web-based.
5. Liberty Tax
Liberty Tax has been into the accounting business since 1998 and it is most of the most popular online tax preparation and service provider. There is also a paid subscription available for online payroll services. 
There is a specific thing which makes it stand apart from other accounting solutions. The users would be asked questions about the property of their own, their dependents, their residence during the year, and many more related topics.
Liberty Tax features:
Audit support.

Tax payer protection promise.

In-depth audit assistance.
Pros:
Very simplified and straight forward UI.

High-quality audit assistance.

Refund assistance.
6. ERP Next
ERP Next is an expandable ERP which includes various modules such as, asset management, manufacturing, sales, and purchase. Depending upon the size of the business there are usually two types of options, cloud, and on-premise deployment.
ERP Next is also supported for Android and IOS software versions.
ERP Next features:
Journal entry template.

Asset management.

Payment terms template.
Pros:
Affordable price structure.

POS Integration.

Multi-currency support.
7. Gnu Cash
GnuCash is another accounting software which is designed for on-premise implementation in Startups/ small organizations. It is a software which is built specifically for the banking sector. 
GnuCash application is also available to Android users. When compared to other software, GnuCash offers invoicing, bank balance tracking, and generating reports.
GnuCash Features:
Fully customizable.

Financial Statement imports.

Mortgage and Loan Repayment Assistant.
Pros:
Easy to use.

Highly customizable.

Scheduling Transactions.
8. Tax Slayer
Tax Slayer is a computerized tax preparation service provider which is developed by a division of Rhodes-Murphy & Co. It is really simple to register with Tax Slayer, there would be a series of questions asked related to the financial situation for the tax year after creating an account using email addresses and personal data.
Although it is possible to upload the document directly into TaxSlayer it only works sometimes and works for limited types of forms.
TaxSalyers Features:
Advanced Integration.

Custom reporting.

Quick refunds with e-filing.
Pros:
1-to-1 Tax guidance.

Student loan filing.

Affordable option for tax computation.
9. Sage Accounting 
Sage Accounting is a cloud-based accounting software which is designed with the primary objective of helping small to medium-sized organizations in mind.
Sage Accounting tries to help organizations to get started with their cost management, accounting, compliance management, and project management by having many features which are customized and configured according to the needs of business users.
Sage Accounting Features:
Cash flow management.

Sales Optimization.

Payroll management.
Pros:
Cloud-based.

Offers free trial.

Excellent reporting features.
Conclusion
In a nutshell, there are many open-source accounting software options available in order to manage financial data and transactions such as billing, debts, stocks, and invoices. Some of the best accounting software include Odoo, Freshbooks, Zoho,Xero, Liberty Tax, ERP Next, Gnu Cash, Tax Slayer, and Sage Accounting . These software offers a range of features for freelancers, individuals, startups, and large-size organizations. It is important to consider the features, and pros before choosing accounting software for your organizations.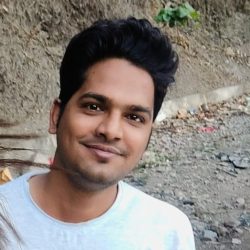 Latest posts by Karan Singh
(see all)