Vacations in Punta Cana- A Travel Guide
Punta Cana might entice you and keep you there if you feel the need to flee to a tropical paradise. It's the stunning length of coastline in the Dominican Republic. Fantastic beaches like Cortecito and Bavaro, superb golf courses, and a tropical environment are all found there. As your people depart to go snorkeling with rays, spread out beneath a canopy of palm trees. As the sun sets, sip on perfectly crafted drinks made with Caribbean rum and tropical fruits. Drive to Santo Domingo to witness the oldest European city in the western hemisphere. That's what makes Punta Cana so lovely. You can choose to be active on vacation or simply lie in the sun all week. Overall, it's one of the best places to visit in the Caribbean, no matter what you have planned.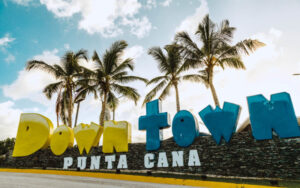 Taking a flight to Punta Cana:
To begin with, US nationals cannot enter the country without a valid passport. Additionally, the passport needs to include two blank pages. Additionally, you will require a tourist card too. When you purchase your ticket, this is frequently already included in the price of the airfare. Nevertheless, to be sure, double-check with your airline. If it is not, you must purchase one when you arrive. You can get a tourist card for roughly $10 while passing through immigration and customs. Furthermore, you may take a direct flight from various US airports including Chicago's O'Hare Airport. Pick United Airlines or Delta Airlines flights to Punta Cana. But, a direct flight could cost you more, so passengers can also take a layover flight if they wish to. 
Best reasons to not miss Punta Cana:
The Amazing Nightlife
Well, Punta Cana is not much known for its hedonistic lifestyle. However, bars like Soles and Mares provide a dreamy seaside setting. It's ideal for those who wish to unwind with a few margaritas or rum punches. So, why not dance the night away at clubs like ORO, which are frequently busy until dawn? That's why it's our top reason to visit this town.

The Tropical Environment
Without its lovely climate, Punta Cana would not exist. The resorts have constant sunshine and temperatures. It hardly ever falls below 70 degrees Fahrenheit outside of hurricane season.
Never-ending Watersports
Visiting it is a must if you've ever wanted to experience snorkeling, diving, water skiing, jet skiing, wakeboarding, or parasailing. Numerous reputable businesses provide thrilling watersports excursions at a fraction of what they would cost in the USA.

The stunning beaches
This coastline is entirely white sand and palm trees as far as the eye can reach north of Punta Cana. You may choose to unwind and soak up the sun's rays while you improve your tan at beaches like Bavaro. It has unforgettable ocean views with gleaming turquoise hues and soft white-sand beaches that are easy to walk on.
Juanillo Beach is another beautiful beach which is located in Cap Cana. It has crystal-clear waters and white sand that stretches for miles.
Traveling tips:
Choose to visit in the spring season which is From March to May.
There are other activities besides Beach relaxation which you must try.
Each hotel in Punta Cana is luxurious so expect the cost a little high.
We advise you to stay at an all-inclusive resort. Usually, vehicle renting is costly here and bus frequency is irregular. So staying in such resorts is beneficial since they offer transportation options.

You'll likely need a few hundred dollars depending on what you intend to do while you are in town. But you'll need a lot of cash on hand if you want to play golf. The same goes when you want to try out water sports, or eat at upscale restaurants. 
Punta Cana Restaurants:
Eating here can be a gourmet journey with chefs from all over the world if you choose your hotel properly. In addition, there are some excellent independent eateries. For the greatest lobster in town, visit Captain Cook in Cortecito or the Jellyfish Beach Restaurant for seafood and drinks. Pick Mathilda for authentic Dominican cuisine including arrozblanco and plantain mash. Also, note that a fantastic supper should cost no more than RD$400.
Bottom Lines:
Punta Cana is a paradise on earth with its pristine beaches, crystal-clear waters, and lush green surroundings. Our travel guide will help you make the most of your vacation in Punta Cana and create unforgettable memories. With all of these details, we are sure you have got a fair idea about exploring the town. Just quickly make some flight reservations and also book the hotels too. In case you face any issues, you can take the help of various online travel agencies available on the internet.
I hope you enjoyed reading this post! Let me know if you have any other questions regarding this.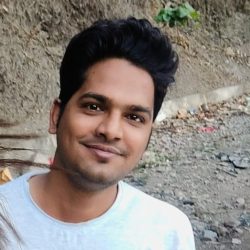 Latest posts by Karan Singh
(see all)