Top 5 Best 4k Drone Camera Price in India
Whether you're using them for recreation, to build an aerial service business, or to integrate UAS into your existing business or organization, the goal of this article is to explore the best RC drones with a camera on the market today. There are a lot of good remote control drones to buy out there, so it's important to think about what kind of sUAS best fits your intended operation, and then to perform proper research on the best options. This article is an attempt to help you learn the bullet points of each of the most popular camera drones on the market today.
From pricing and different camera specs and handling/responsiveness to flight software and battery life, it's important to do your research and to make sure you're buying a drone that's suited to your needs.
All of the models in this list are ready-to-fly. After charging your LiPo battery and reading through your user manual a few times, you're ready to power up, calibrate, configure, and then to start racking up those flight hours.
For a quick look at all the models we'll be discussing in more detail below, Here is the full list of Top 5 Best 4k Drone Camera Price in India
| 4k Drone Camera | Price in India |
| --- | --- |
| 1. DJI Mavic 2 Pro | Rs. 1,01,600 |
| 2. DJI Mavic 2 Zoom | Rs. 87,600 |
| 3. Ruko B7 4K Drone | Rs. 99,000 |
| 4. Skydio 2 | Rs. 74,000 |
| 5. Autel Evo II Series | Rs.190,000 |
1. DJI Mavic 2 Pro
The DJI Mavic 2 Pro is one of the most popular drone models on the market because of its compact size and a large array of intelligent features. With a professional-grade camera from Swedish camera manufacturer Hasselblad; the 1-inch CMOS sensor, Hasselblad camera offers 20-megapixel photography with enhanced HDR and color sensitivity.
The Mavic 2 Pro may be small but it is perfect for professional photographers, videographers, and content creators just to name a few. Its portable design makes it an essential companion for travel bloggers, documentary compilers, and commercial drone pilots in any industry.
Omnidirectional obstacle sensing can sense obstacles from five directions (forward, backward, downward, left, right). Plus, it's equipped with upgraded versions of Active Track, Waypoint, and Point of Interest modes, so professional photographers and videographers never have to place a cap on their creativity.
2. DJI Mavic 2 Zoom
The Mavic 2 Zoom introduces brand new zooming capabilities. The 24mm – 48mm zoom lens offers 2x optical zoom and 2x digital zoom, giving photographers and filmmakers more flexibility when it comes to framing their shots. It also offers an upgraded QuickShot mode with the fun and creative Dronie, Circle, Helix, Rocket, Boomerang, and Asteroid and Dolly Zoom flight modes.
Both the Mavic 2 Pro and the Zoom have advanced tracking capabilities, but the Zoom takes it up a level. With Hybrid Autofocus, the Zoom improves autofocus speed by up to 40% with better accuracy.
If image quality is your priority, then you might opt for the Mavic 2 Pro over the Zoom. The 2 Pro is equipped with a 1" CMOS, 20-megapixel camera co-engineered in partnership with Hasselblad, the world's leading manufacturer of medium format cameras and lenses. The Zoom's camera system is still professional-grade however, with a 1/2.3" CMOS, 12-megapixel sensor.
3. Ruko B7 4K Drone
The Ruko B7 drone proves that you do not have to drop thousands of dollars for a great drone. It features a unique dual-camera system with a 4K front camera and a 1080p camera on the bottom of the drone which is unheard of at this price point. The included follow me modes and gesture control allows you to capture cinematic footage or even capture a selfie.
Enjoy up to 36 minutes of flight time with two intelligent flight batteries. The rugged design of the Ruko B7 and its optical flow positioning system ensures a stable and safe flight experience. The ease of operation and the number of robust features make this the perfect drone for beginner drone pilots.
4. Skydio 2
Looking for Hollywood-style shots without complex equipment and high operating costs? Well, then the Skydio 2 is a drone that you should seriously consider. With an advanced 45-megapixel obstacle avoidance camera system, it's designed to take the heavy workload off the pilot. Intelligent flight modes allow it to zip through even the most complex terrain without losing sight of the subject.
Featuring a 1/2.3" CMOS sensor, the Skydio 2 records stunning 4K HDR footage at 60 fps and captures 12-megapixel stills. With autonomous speeds up to 36 mph, it captures dynamic cinematic shots with ease. Fly from the app, hand-held Beacon remote, or with a controller for even more precision. Its portable design makes it a compelling option for travel bloggers, documentary compilers, and commercial drone pilots in any industry.
5. Autel Evo II Series
With a price point starting just under $1500, the newly released Autel Evo II Series is a serious contender in the increasingly competitive foldable drone segment. The Autel Evo II Drones pack some serious hardware under their bright orange shells. With 40-minutes of flight time, it also has the longest flight time of any prosumer drone offered on the market.
A unique feature with the EVO II is the ability to change out the gimbal payload. It can be equipped with an 8K sensor, 6K Pro Sensor, or a Dual sensor that combines an 8K sensor with a thermal sensor. The ability to alternate sensors is unheard of in the consumer/prosumer drone market. With 12 advanced omnidirectional computer vision sensors, the drone can easily navigate the most challenging environments while focusing on the task.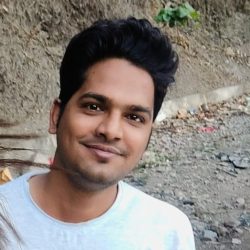 Latest posts by Karan Singh
(see all)