5 Reasons Why You Need A Home Security System?
As technology advances, people come up with different ways to protect themselves and their loved ones. One of the best ways is to place a security cam at different home corners to keep your mind at ease from any risk and emergency. These Home security systems come with smart features and advanced technologies such as Night vision, motion detection, and many more.
For everyone biggest concern lies in their family security first. A home security system aims to protect your property and those inside it from burglary, home intrusion, fire, and other environmental disasters such as burst pipes. Moreover, it is a great way to provide extra protection to your home from the increasing crime rates.
For your better understanding, we have listed five reasons why you need a home security system, and these areas below;
#1. Protection from fire
One of the biggest reasons for installing a security system for your home is to protect the family members from fire risk. Monitored home alarm systems are mainly used for fire protection because they warn home members of smoke in the house and also warn them of sources of heat and contact authorities. Aside from relying on the smoke alarm, security cameras allow early detection of fire or determine where the fire came from. Security systems for fire emergencies are not just for the home but also for protecting the business sectors.
#2. To protect your valuables
A home security system is the first line of defence for our valuables. We buy these properties all our lives, so they are precious. A security system primarily helps to protect our valuable property. A home security system with alarms may detect burglars and notify authorities on its own. Visual documentation of the burglary itself can help identify the suspect and the crime because the video footage from the security system serves as a legal document or evidence against the thief.
#3. Keeping an eye on the kids remotely
Kids are naughty, and you can't watch them all the time. A security system with a WiFi video camera keeps you connected around the clock. Wherever you are away from your home, no matter what, you can monitor and follow every member of your family, especially the kids, within a specific home area using a smartphone. All you need is to ensure that the remote monitoring is installed with indoor and outdoor surveillance cameras. This security system is essential; when you have young family members, they are not mature enough and require keeping a monitoring eye on their movement.
#4. For Medical Emergencies
Medical conditions are a genuine concern for many homeowners. The medical emergency may include child health, elderly parent's sickness, sudden falling, serious fire injury, or accidental emergencies deserve the quick help of medical assistance on the spot. For this, a security system at your home can be beneficial. Many home alarm companies offer medical alert pendants or emergency pulls. Individuals can press a button or pull a cord and immediately have emergency services dispatched to their homes. A security system helps to face such circumstances. 
#5. Protects homeowners Insurance 
As a homeowner, It is mandatory to have home insurance. There are different types of coverage, depending on your property. A homeowner's insurance policy is designed to cover losses or damages due to various devastating events. An insurance security system covers these devastating events such as fire, flood, typhoon, hurricane, and earthquake. In addition, when you have a home security system installed, homeowners receive a particular discount from their insurance, depending on what type of security system is in place. At the same time, many people do not pay much attention to the cost of their home insurance policy. It is important to note that most insurance companies will provide a considerable discount to homeowners with a home security system installed.
Wrapping Up!
As for today's circumstances, the crime and burglary cases are increasing. Therefore, a proper security system has become essential for homeowners to install at their homes for several reasons. First, the homeowner's responsibility is to determine how he will protect his home from future threats of potential burglaries, uncertain fire, and health emergencies. A security system can help him in preventing the risks for such emergencies. However, Installing a home security system can be costly, but not installing one could cost you even more.
We have mentioned five main reasons why you need to install a security system for your home. Hopefully, these reasons will help you understand to need for a security system and its importance. You can Check Orbis Protect offer amazing home protection services & solutions , they provide  protection services, technology and 24/7 responsive support too.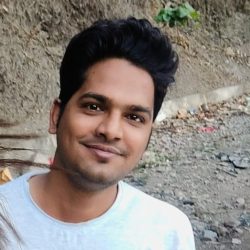 Latest posts by Karan Singh
(see all)