9 Unique Web Development Startup Ideas
With a digital presence becoming a requirement for brands to expand and get awareness among potential clients, the web development industry is exploding. Indeed, website development is emerging as a viable subject, attracting individuals from all educational and professional backgrounds.
Nowadays, running websites as a profitable side business to generate money online is prevalent. An exclusive website idea can help you improve branding and reach potential clients, whether creating a site for a personal blog or a digital business.
There are a lot of good online business ideas. The truth is that the internet has made it simple to start a business. Targeting the folks with the right offer will have you making your own money in no time. Other online business advantages include lower costs, greater flexibility, and less paper waste.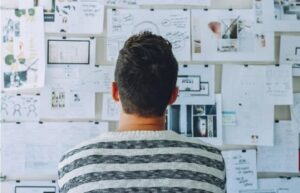 Unique Web Development Ideas
Here are some unique website development startup ideas to inspire you. You can generate revenue from these ideas. So without further delay, let's dive into the best startup ideas for web development.
Dropshipping business

Membership website

Ecommerce website

Review website

Personal blog

Learning website

Portfolio website

Event planner

Podcast website
Dropshipping business
Dropshipping is an excellent website concept for anyone who wants to establish an online store without having to bother with inventory management and shipping. A dropshipping store is where you sell things, but the vendor ships them directly.
It also enables you to sell a diverse range of products. Furthermore, a dropshipping page requires little upfront cost. You may create a dropshipping website using the WordPress CMS and WooCommerce.
Membership Website
Another popular website concept that is gaining attention is a membership-based website. Membership sites generate revenue by restricting access to exclusive content. This one-of-a-kind content might range from an online course to members-only forums to audio or video content. It can boost the value of a brand through marketing.
MemberPress is the most convenient method to create such a website. It is a WordPress membership plugin that allows you to create memberships, limit access, and sell membership plans on your website. Two of the most popular options are Paid Memberships Pro and Restrict Content.
Ecommerce Website
Another popular website concept is to create an ecommerce store. An ecommerce store allows you to sell your products through an internet platform. Many assume it is likely too technical to begin, which is untrue.
Shopify, the most popular ecommerce platform, makes it simple to launch an ecommerce website. It is simple to use and enables you to sell any digital, virtual, or physical commodity that requires shipment. It's perfect for ambitious entrepreneurs who need more technical knowledge.
Review Website
Before making a purchasing choice, the majority of people read online reviews. As a result, a reviews website is a very profitable website idea. Your review website can focus on any niche or topic that interests you.
This website concept might be a secondary hustle for folks that enjoy trying new items. The purpose is to educate people about the quality of things you are interested in or currently available in the market.
Create a website that allows customers to upload user-generated content in the form of online reviews and earn money from advertisers. You can make money through display ads, affiliate marketing, sponsorships, and other methods.
Personal blog
Blogs are a well-known website concept that has been around for a long time and is still going strong. It is one of the best website ideas for beginners. The advantage of beginning a blog is that you may use it as a platform to launch numerous additional website ideas later on.
There are also multiple revenue opportunities, making blogging a viable website concept. You can use Google AdSense to display commercials, sell direct advertisements, etc.
Affiliate marketing is another option to make money. Affiliate marketing is a business strategy in which the affiliate profits by advertising the products or services of a merchant. It entails developing tailored content to direct traffic to affiliate links.
The amount of money you make through affiliate marketing depends on the number of purchases and visitors to your website.
Learning Website
This fantastic website concept is ideal for educators who wish to share their knowledge online. It is a viable business segment because many job seekers enroll for online courses and certifications to boost their employability.
Even non-experts and hobbyists can develop an eLearning site. People will regard your brand as a reliable learning source till you provide real value in your courses. Course preparation is a one-time task. You can offer your course directly or through platforms such as Udemy. After then, it's just a matter of marketing your content to increase sales.
Portfolio Website
It takes time and effort to compile visual work. A portfolio website project can fix this problem and create more career opportunities.
Making a portfolio website is a fantastic concept. A portfolio website can help you promote your work and find new chances if you are an artist, photographer, musician, or videographer.
You don't need to be an artist to create a portfolio website. Fortunately, the style and content of a portfolio website are simple to change. WordPress offers a variety of page builder plugins and portfolio themes to help you get things done faster.
Event Management Website
Everyone requires an efficient event planner for a surprise or a corporate event. Event management web applications are crucial in this situation.
These basic web app ideas are the most efficient approach for users to choose the best event manager or company in their area. The web application is a go-between for event management companies and prospective customers.
Making an events website is advantageous for marketing objectives. An event website can help with registration, distribution of marketing materials, and promotion of upcoming events.
The two most frequent means of event monetization are sponsorships and merchandise sales. Coachella and Eventzilla are two instances of well-designed event websites.
When developing a website to promote your event, keep the following in mind:
Choose an appropriate website template

Create an event calendar

Make payment choices available
Podcast Website
If you dislike writing blog posts, think about starting a podcast instead. It is a rapidly expanding specialty with numerous monetization opportunities. A podcast is an episodic series of audio files that users can download and listen to after subscribing.
Successful podcasters make much money online through sponsorships, adverts, product sales, and other means. It takes a small amount of hardware and some skill to record and upload files.
You should consider these factors before starting a podcast website:
Invest in proper equipment

Be consistent
Conclusion
Any digital business requires website development. It takes time and works to create a successful website idea. However, in the long run, it has the potential to become a profitable side business.
Although numerous website ideas are available, consider your hobbies when selecting one. Experiment and learn from individuals who have converted their websites into profitable online enterprises.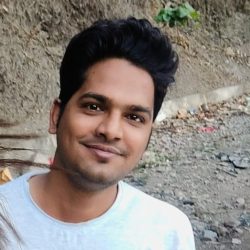 Latest posts by Karan Singh
(see all)