4 Best Free iTunes Alternatives for Windows 7/8/10
Though you are on any platform, you can find iTunes – the best application and is used by almost every iDevice user. It is one of the stellar pieces of software used daily by millions of people around the globe. iTunes is a necessary software for all Apple's devices like iPhone, iPad, and iPods; without iTunes, you won't be able to do many things (All these are heavily dependent upon the iTunes software)!
It is very helpful for transferring media/music, device management, software updates, and many other things. The main problem that arises while downloading iTunes is that only the iDevices will install on your computer instead of iTunes. One more problem with this software is it is bloated and unreliable though its interface is found to present better on your device.
iTunes Alternative
Due to lots of utility clubbed together in this single software that it might create significant loss or failure. Thus, alternatives are a requirement for iTunes to solve this issue to help in serving as your daily driver, whenever the application is available. So below are some top options, you can go with as Free iTunes Alternative for your Windows, Mac, and Linux computer.
List of 4 Free iTunes Alternatives for Windows 7/8/10
1. Ecoute
2. WonderShare TunesGo
3. Swinsian
4. MediaMonkey
1. Ecoute
It is one of the best lightweight media players Escoute suitable for platforms like Mac and iOS, which have a unique interface. Apparently, only some elements are only available at larger display sizes. It is very helpful in detecting and importing the iTunes library automatically and also provides playback notifications to make work easier. Playback notification is easily visible on your device screen as the on-top widget. With this tool, you can also connect easily with your social media like Facebook, Twitter, and other accounts too. It is free to download so no tension of giving any charge to download it.
2. WonderShare TunesGo
WonderShare TunesGo It is different from Ecoute regarding weight as it is heavyweight and also is a multi-purpose package. With the help of a multi-purpose package, you can easily eliminate the need to visit iTunes altogether. It is one of the best alternatives to iTunes and also the best in media player/manager. It is a paid software and supports Mac and Windows.
3. Swinsian
It is also one of the best alternatives to iTunes which has a direct focus on media playback part and ignores other things. There are two main unique features of Swinsian which make it different from all other alternatives. And those features are the easy metadata/ID3 tag editing and the auto-detection of Airplay ports, whichever is available. Mac is the only one platform which can support Swinsian and it is available commercially.
4. MediaMonkey
Media Monkey this powerful media management suite can easily bring all your music and videos together. It is also helpful in cleaning away all those duplicates, auto-build playlists based on your listening habits. Also, it can easily record music from audio/ video disks. It is available both in a free version or a paid version with some differences in facilities. And it supports Windows platform.
Conclusion
There are many more alternatives you can easily find and download according to your wish and requirement. Just choose your favorite iTunes alternatives and go ahead to download step.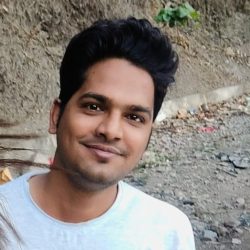 Latest posts by Karan Singh
(see all)