How to Optimize Delivery Operations for Food Delivery Business?
Delivering an item to a customer's door has become problematic recently. The changing customer preferences for obtaining an item and the need for organizations to develop, experiment, and improve their delivery service while attempting to lower costs necessitate organizations to invent, investigate, and enhance their delivery service.
Every form of delivery business, including food, groceries, deliveries, medicine, and others, is competing for a large consumer base. Intense competition is becoming normal when many companies compete for a piece of the pie.
 So, if you don't deliver quickly, your clients will likely shift elsewhere. Delivery efficiency is a sort of operational efficiency that enables you to execute more client requests per day, increasing net revenue and making customers happy. Each day, week, and month, you should observe a reduction in costs and an increase in overall revenue if everything is done correctly.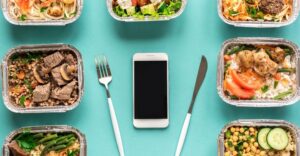 Practical Steps to Optimize Delivery Operations for Food Delivery Business
Easy to order process
Making your online food services accessible to as many prospective clients as possible should be at the forefront of your food delivery plan. People spend much time on their phones, checking social media, watching movies, and even ordering food.
As a result, it's only natural that your website is mobile-friendly and loads as quickly on a mobile device as on a desktop. Furthermore, customers' eyes should automatically fall on the purchase button when they visit your website.
Customers increasingly turn to social media to place orders for their favorite products. As a result, major social media networks like Facebook should be part of your meal delivery service's marketing plan. Use the "Start Order" CTA button to allow your consumers to order directly from your Facebook page.
 If you want to compete in this industry, you'll need to develop an app that makes it simple for businesses to manage orders, serve clients, and interact with your company. This will help in increasing sales, lower costs, and reach a larger market. Zomato, Ubereats, Foodpanda,Stackfood, and others are some of the most efficient food delivery applications.
Orders should be prioritized based on their importance
Some orders may have to be postponed during a busy week. So, in this scenario, delivery efficiency involves determining which orders will have the most significant impact on your food business and ensuring that they are finished first. Prioritize orders to boost revenue and lessen the impact when all jobs aren't performed.
Consider importance in terms of which delivery must be made first. If you're picking up and delivering frozen goods without a cooling vehicle, make such deliveries a priority to avoid spoilage.
Client communication and the correct address
Many orders are delayed not only due to the lengthy preparation time but also due to the lengthy delivery time. Your delivery crews may have trouble getting to a specific location. This minor stumbling block can be easily overcome with effective consumer communication. Make a call to the customer before delivering their order to confirm the address and request relevant landmarks if the address appears incomplete.
Multiple payment methods
Customers prefer to pay and have their food delivered with as little touch as possible, especially now that COVID is available. So, here's how you may improve your food delivery service by catering to their specific requirements: propose brand-new security features to keep them safe Encourage customers to pay online, with a credit card, via PayPal, and other methods, rather than exchanging unclean paper bills.
 Give customers options for order fulfillment, such as no-contact delivery; Customers will feel safe ordering from you as a result.
Send consumers delivery notifications and proof of delivery in real-time
 Using a confirmation of delivery template or live delivery notifications, show your clients when they may expect their goods. In the event of missed deadlines or delays, proof of delivery improves the customer experience. Let's face it, no matter how efficient your delivery system is, delays and missing deliveries are bound to occur. To save time and boost client happiness and trust, track everything and promote transparency.
New marketing strategies & promotions
Are you looking for a way to increase your delivery orders? Promoting your delivery business all over the place is one guaranteed strategy to accomplish so. Customers should know that they may now order food from you online, from your website to printed items such as flyers and stickers.
Any good online food business marketing strategy includes promotions that are just available on that platform. Always have at least one promotion running to reward guests who choose to dine at your establishment. So that no one misses out on your advertisements, they should be prominently displayed on your website and at the top of your menu.
Use the packaging to Its full potential
In terms of marketing and customer satisfaction, your packaging is equally crucial. The 'unboxing' procedure is part of the thrill and excitement of ordering a takeaway. Your packaging should highlight the best aspects of your restaurant: its colors, branding, and personality.
 A handwritten note or a message on the box that says "thank you" or "enjoy your meal" is a modest gesture that may go a long way with a customer. Think of new ways to engage your customers so they cannot help but order from you the next time they need takeout.
Follow the progress of a driver over time
Examine key driver performance measures such as delivery speed over time to identify new areas where delivery efficiency can be improved. It's not a one-time operation to optimize your drivers' timetables and improve your delivery efficiency. Instead, because routes, packages, and sometimes drivers change frequently, delivery route planning and timetable optimization necessitate continual performance data review.
When it comes to food deliveries, neither the delivery time nor the efficiency of the preparations can be compromised. People buying meals are eager to get their hands on them as soon as possible, and a late delivery may make them hesitant to order from your business again. On the other hand, inaccurate orders might damage the client's experience.
 Food delivery's future is now brighter than ever, thanks to technological advances and shifting demography. As a result, you must guarantee excellent service even when your meal is delivered to your customers.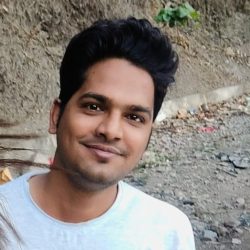 Latest posts by Karan Singh
(see all)