How to Use Instagram for Micro-blogging?
Blogs can be found everywhere, currently there are more than 600 million active blogs on the internet. There couldn't be a better time than now to utilize blogging for your business growth regardless of the sector you are dealing with.
As a result, blogs help generate traffic to your website, assuring that your reader obtains relevant information while also becoming acquainted with your organization, services, and products.
This term refers to the practice of generating brief, compact articles, which are frequently supplemented by photos or infographics. Microblogging is often done in order to engage with your followers. Microblogs are effective when they are utilized in conjunction with long-form pieces, which can be used to generate excitement about impending content. Furthermore, they create a debate and conversation that enables your visitors to feel more connected to your brand.
How to use Instagram for microblogging
Marketers may use Instagram microblogging to drive sales and promote their companies, and it is becoming increasingly popular. The usage of relevant images in conjunction with short-form articles about the service you wish to market can help entice readers to learn more about your offering.
The content of microblogging is not overly detailed to the point of boring or alienating potential clients, as is the case with regular blogs. Aside from that, including high-quality photographs in your blog entry provides you with an added edge by making your content more visible to readers and search engines.
According to a study conducted by Nielsen Norman Group, consumers have a tendency to ingest only 20% of the content that is placed in front of them. Users are more likely to engage with the message you're attempting to express if you use Instagram posts like that of the eye-catching lead for rich but exact information. Use Instagram photos as the eye-catching lead with rich but precise material.
Know what to share exactly
If you really want to commence microblogging on Instagram, you'll need to come up with some unique ideas and content to share with your followers. Being innovative is, in fact, the key to achieving success in everything you set out to do.
You may start an Instagram microblog on any topic that you really are interested in; you might want to start a travel blog, a cuisine blog, a scientific blog, or maybe even a blog to sell affiliate items and establish yourself as an influencer in your field.
Consequently, if you really want to start microblogging on Instagram, no matter what field you are interested in, all you have to do is find something in which you can express yourself in a unique way. After that, try to create excellent stuff on your Instagram account by utilizing the best Instagram post ideas.
Offer Insight
There is no question about Instagram being the most popular social media platform—if not the most popular—platform for influencers to promote their brands. Draw inspiration from their approach and share tips, methods, personal tales, and how-tos that give the impression of "one-on-one" engagement with your audience.
Share Appropriate Tricks and Tips
The ability to market your company while also offering meaningful information to your followers is essential for a successful microblog. As a result, while personal tales can help you catch the humanistic side of Instagram users, valuable information, including insider techniques, tutorials on how to utilize a specific product, and life hacks, can also help you improve the traffic to your post.
A product's most important aspect can be captured in the accompanying photograph. In the caption, you can include any additional information you want to include. Alternatively, you can provide some specifics and tactics that a user can use to get the desired result utilising the product.
Use IGTV
Don't forget about Instagram's video platform! IGTV channels are similar to television channels, with the exception that the content of your posts is often shorter. The Instagram video platform (IGTV) is a fantastic area to put some of your time and money into.
Use this platform for advertising your new blog posts and taking advantage of the opportunity. In order to drive traffic to your website, create an introductory video (which can either be a video of oneself or somebody else talking) that summarizes your most recent blog article and directs viewers to your website. Describe just enough about the new content to entice your viewers to visit your website in your video, but don't give away everything.
Be creative; do not use the original blog
Several microbloggers fall into the trap of copying precisely what they have written on their blog and posting it on Instagram, which might look unprofessional. Please don't do that!
Instagram is a different medium, and you need to tailor your blog material to meet the requirements of the platform.
For example, you may write 1,000 words about something like a beautiful lemon cake that you baked this weekend and describe it in great detail. Naturally, you won't be able to tell the entire tale on Instagram; after all, it is referred to as a social networking site's microblog for a purpose.
You might also use a magnificent panoramic shot on your blog because you want to maintain all of your Instagram pictures at the 1:1 ratio to maintain consistency. In this situation, you should pick a different photo to make your feed more visually appealing.
Instagram-specific material, such as Lives, videos on IGTV, photos on Instagram Stories, and Reels can be more effective in some cases than standard content.
Employ Hashtags
Instagram microblogging can only be as useful as that of the number of people who see the posts that are published. As a result, you should attempt to increase the reach of your Instagram posts among users, having hashtags being particularly beneficial in this regard. A hashtag generator could be a valuable tool in this situation since it will assist you in finding all of the appropriate hashtags within your speciality.
Hashtags allow you to reach Instagram users who have not been following you by promoting your post to them. Using hashtags guarantees that your post appears in search results anytime a user searches for a specific hashtag, exposing your goods or service to a larger number of potential customers.
Create Strong Visual Content
Keep in mind that Instagram is primarily about pictures. The appearance of your blog's material is crucial – make sure you're utilizing sharp photos to showcase your site and draw in your readers' attention. A long-lasting picture might function as an introduction, drawing your audience's attention and encouraging them to read on.
Take some time to examine your personal Instagram grid and determine whether or not it is competitive. Are your photographs consistent with the overall branding objectives? Do they go well with the color scheme of your company's logo? Do you think your feed is visually appealing when seen as a whole? These are critical concerns to address since the more comprehensive your visual material is, the greater the likelihood of receiving engagement.
Upshot
To summarize, microblogging on Instagram may be really advantageous and can assist you in gaining more attention for your organization. However, in order to start an outstanding microblog on Instagram, you must first understand what to post, when to post it, and how to get others to interact with your content.
Author Bio:
Bhavik Soni is a Creative Writer at Auto Monkey. We provide an original analysis of the latest happenings in the social media industry. Connect with Latest Social Media Trends and News plus tips on Twitter, Facebook and other social tools on the web.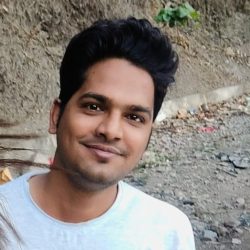 Latest posts by Karan Singh
(see all)