Top 10 Most Popular Liberal Websites and Blogs List of 2021
We have determined the 10 Top Liberal Websites based on the of traffic each website receives. Here is our list of rankings for the Top 10 Most Popular Liberal Websites. Specifically rankings are based on the number of estimated unique visitors received . Our data for unique visitors is collected from several sources, which are updated yearly. Updated : 2021
List Of Top 10 Most Popular Liberal Websites and Blogs List of 2021:
1. CNN
The Cable News Network (CNN) is a multinational news-based pay television channel headquartered in Atlanta. It is owned by CNN Worldwide, a unit of the WarnerMedia News & Sports division of AT&T's WarnerMedia. It was founded in 1980 by American media proprietor Ted Turner and Reese Schonfeld as a 24-hour cable news channel. Upon its launch in 1980, CNN was the first television channel to provide 24-hour news coverage, and was the first all-news television channel in the United States.
As of September 2018, CNN has 90.1 million television households as subscribers (97.7% of households with cable) in the United States. In 2019, CNN ranked third in viewership among cable news networks, behind Fox News and MSNBC, averaging 972,000 viewers.CNN ranks 14th among all basic cable networks.
2. Huffingtonpost
HuffPost (formerly The Huffington Post until 2017, and sometimes abbreviated HuffPo) is an American news aggregator and blog, with localized and international editions. The site offers news, satire, blogs and original content, and covers politics, business, entertainment, environment, technology, popular media, lifestyle, culture, comedy, healthy living, women's interests and local news featuring columnists. It has been described as liberal-leaning.
Founded by Andrew Breitbart, Arianna Huffington, Kenneth Lerer, and Jonah Peretti, the site was launched on May 9, 2005, as counterpart to the conservative news site Drudge Report. In March 2011, it was acquired by AOL for US$315 million, making Arianna Huffington editor-in-chief. In June 2015, Verizon Communications acquired AOL for US$4.4 billion and the site became a part of Verizon Media.
3. Nytimes
The New York Times (N.Y.T. or N.Y. Times) is an American daily newspaper based in New York City with a worldwide readership. Founded in 1851, the Times has since won 130 Pulitzer Prizes (the most of any newspaper), and has long been regarded within the industry as a national "newspaper of record". It is ranked 18th in the world by circulation and 3rd in the U.S.
The paper is owned by The New York Times Company, which is publicly traded. It has been governed by the Sulzberger family since 1896, through a dual-class share structure after its shares became publicly traded. A. G. Sulzberger and his father, Arthur Ochs Sulzberger Jr.—the paper's publisher and the company's chairman, respectively—are the fifth and fourth generation of the family to head the paper.
4. Politico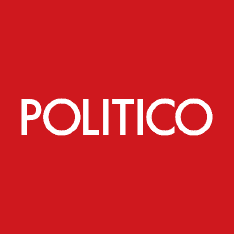 Politico, known originally as The Politico, is a political journalism company based in Arlington County, Virginia, that covers politics and policy in the United States and internationally. It distributes content primarily through its website but also printed newspapers, radio, and podcasts. Its coverage in Washington, D.C. includes the U.S. Congress, lobbying, the media, and the presidency.
5. Slate
Slate is a progressive online magazine that covers current affairs, politics, and culture in the United States. It is known, and sometimes criticized, for having adopted contrarian views, giving rise to the term "Slate Pitches". It has a generally left-wing editorial stance.
It was created in 1996 by former New Republic editor Michael Kinsley, initially under the ownership of Microsoft as part of MSN. In 2004, it was purchased by The Washington Post Company (later renamed the Graham Holdings Company), and since 2008 has been managed by The Slate Group, an online publishing entity created by Graham Holdings. Slate is based in New York City, with an additional office in Washington, D.C.
6. Rollingstone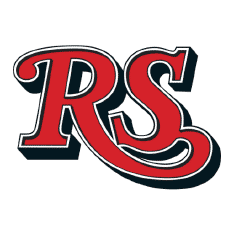 Rolling Stone is an American monthly magazine that focuses on music, politics, and popular culture. It was founded in San Francisco, California, in 1967 by Jann Wenner, and the music critic Ralph J. Gleason. It was first known for its coverage of rock music and for political reporting by Hunter S. Thompson. In the 1990s, the magazine broadened and shifted its focus to a younger readership interested in youth-oriented television shows, film actors, and popular music. It has since returned to its traditional mix of content, including music, entertainment, and politics.
The first magazine was released in 1967 and featured John Lennon on the cover and was published every two weeks. It is known for provocative photography and its cover photos, featuring musicians, politicians, athletes, and actors. In addition to its print version in the United States, it publishes content through Rollingstone.com and numerous international editions.
7. Dailykos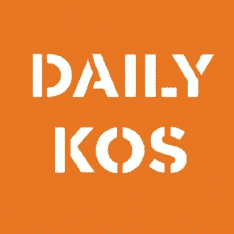 Daily Kos is a group blog and internet forum focused on the Democratic Party and liberal American politics. The site includes glossaries and other content. It is sometimes considered an example of "netroots" activism.
Daily Kos was founded in 2002 by Markos Moulitsas and takes the name Kos from the last syllable of his first name, his nickname while in the military.
8. Washingtonpost
The Washington Post (also known as the Post[4] and, informally, WaPo) is an American daily newspaper published in Washington, D.C. It is the most-widely circulated newspaper within the Washington metropolitan area,[5][6] and has a large national audience. Daily broadsheet editions are printed for D.C., Maryland, and Virginia.
The newspaper has won 69 Pulitzer Prizes, the second-most of any publication (after The New York Times). Post journalists have also received 18 Nieman Fellowships and 368 White House News Photographers Association awards. The paper is well known for its political reporting and is one of the few remaining American newspapers to operate foreign bureaus.
9. Time
Since its founding in 1923, TIME Magazine has been one of the most authoritative and informative guide to what is happening in current affairs, politics, business, health, science and entertainment. Every week over 20 million subscribers worldwide turn to Time for award winning exclusive coverage.
TIME sparks debate. Progressive ideas and provocative topics and gets the nation and the world talking
TIME sets the agenda and explores ideas providing a roadmap for the future
TIME responds immediately when big news breaks
TIME provides access to the most influential people impacting the world today
10. Nbcnews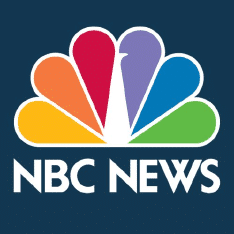 NBC News is the news division of the American broadcast television network NBC. The division operates under NBCUniversal Television and Streaming, a division of NBCUniversal, which is, in turn, a subsidiary of Comcast. The news division's various operations report to the president of NBC News, Noah Oppenheim.[1][2] The NBCUniversal News Group also comprises MSNBC, the network's 24-hour general news channel, business and consumer news channels CNBC and CNBC World, the Spanish language Noticias Telemundo and United Kingdom-based Sky News.
NBC News aired the first regularly scheduled news program in American broadcast television history on February 21, 1940. The group's broadcasts are produced and aired from 30 Rockefeller Plaza, NBCUniversal's headquarters in New York City.
Read Also:- Most Popular Entertainment Websites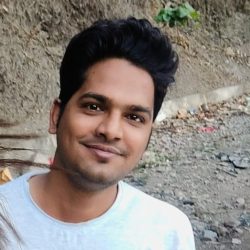 Latest posts by Karan Singh
(see all)