The Best Ways to Boost Your Wedding Business Using a Podcast
Right now, it's all about podcasts. Understandably so. According to recent surveys, as many as half the population in the U.S. listen to a podcast. Podcast listeners are usually well-off, loyal, and educated, so they should be great customers for you to reach out to. As a wedding business owner, you'll want to think about how podcasting differently than people who do it for fun. These are the strategies you should use to grow your business, which is the main goal of starting a podcast, after all.
The Best Ways to Boost Your Wedding Business Using a Podcast
Engaging Your Listeners
Podcasts are so great because they allow you to speak directly to new listeners that wouldn't otherwise know about your business. Often, in the wedding industry, it can come down to word of mouth, but podcasting helps you reach people that may have never heard of you. The caveat here is that you can't just put your podcast out there and hope couples will stumble across it—you must be constantly reaching out and promoting it.
Optimizing Your Podcast
As mentioned, you'll want to optimize your podcast so it has better chances of reaching new listeners. Get an intriguing and attention-grabbing cover or icon for the podcast that's brand-appropriate but will also catch people's eyes when they scroll through. Mary William, a marketer at Do My Assignment, says to her clients to "remember that it will appear miniscule on a phone screen. Then, use the right keywords in your description for the podcast and episodes so people can find you."
Publish Parallel Content
You'll want to encourage your existing followers to listen, rate, and review so your podcast can rank higher in searches. You should also create matching images and quotes from your podcast to post on social media. Finally, consider blogging about your podcast in parallel to your episode so your website subscribers can follow along as well.
Support Your Podcast
Be sure to make additional content or resources available if you mentioned it during an episode. You can also embed a podcast player on your wedding website so people can listen from your site. If your podcast includes video, you can upload that to YouTube and Facebook and expand your reach.
Expand Your Audience
So now you've set up your wedding business podcast, how do you grow your audience? It's important to wait until the show is established so you're not doing too much at once. Then, try to line up interviews with guests who can share their episode. This can be anything from a couple who is well-known in the area or that has a unique story, or others in the wedding industry (photographers, caterers, bridal shops, etc.)
Guest Interviews
When it's time to line up your guest interviews, don't shy away from interviewing guests who are more well-known than you in the business. You'd be surprised that many of them will say yes, and when they share the episode you can greatly increase your audience. By the same token, you should be pitching yourself to other companies so you can feature on their podcasts that are in the wedding business. 
Sponsors
According to Jeanie Paulson, a wedding planner, "when your podcast gets bigger, you can start reaching out to companies in the wedding industry who might be interested in partnering up or who want to sponsor your show. These types of sponsorship are great situations for both parties as everyone benefits."
Post On A Variety Of Platforms
It's important to remember to promote your podcast on other well-known platforms like Stitcher, Overcast, SoundCloud, and Pocket Casts even though iTunes and Google Play are the most popular places to listen to podcasts online. These apps are widely used by podcast listeners to find new, interesting podcasts.
Another website you might want to look into for your podcast is YouTube. There are several advantages to turning your audio podcast into a video, even if it only contains a still image. As a Google property, YouTube boosts your SEO, makes it simple to share videos on social media, and creates closed captioning and transcripts on its own. In the description of your video, put a link to the audio-only version of your podcast so that people can download it.
Turn Listeners into Clients
Throughout your podcast experience, you should be always looking for ways to turn your listeners into clients of the business. Create mini commercials on your podcast to speak about promotions or services you're offering and remind people what your business can do for their wedding. At the end of each episode, you should have a call to action that will invite your listeners to take action—sign up for your newsletter, reaching out to you for your wedding services, or referring your business to a friend who is getting married.
There are so many examples of businesses out there that have successfully used podcasting to grow their business. By following these steps, your wedding business could be next!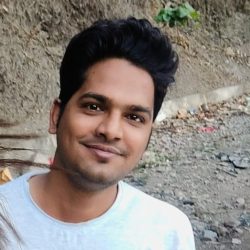 Latest posts by Karan Singh
(see all)