The Easy Guide for Server Maintenance
Server maintenance is a daunting but essential task that must be done on a frequent basis. VPS and dedicated packages give you more authority over your servers as compared to shared hosting, and you have more or full control over your servers. 
However, managing a server needs some technical skills that pose a challenge for novices. 
If you are planning to upgrade your hosting to VPS or Dedicated plans, learning server maintenance tips will help you much, managing your servers on your own.
There are various queries concerning server maintenance, such as what it is, how it is performed, and what are all the fundamentals related to it. We'll go over each aspect one by one to make it easier for you to comprehend server maintenance.
Let's get started.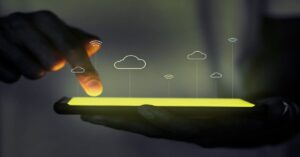 What does Server Maintenance mean?
Server maintenance is a process of managing all of the server tasks required to keep a server functioning smoothly and continuously so that systems connected to it can avail the uninterrupted services and resources while also avoiding downtime and data losses.
Maintaining a server involves various tasks that enable a server to function properly and prevent network failure, partially or totally, such as checking for server utilization (RAM, CPU, Disk), security checks, hardware usage and errors, updates, backups, and much more. 
Who needs to maintain the servers?
Maintaining a server is a complex process that must be done on a regular basis. Server maintenance is essential for anyone who uses unmanaged services, whether VPS or dedicated. In unmanaged services, you have to analyze each and every task on your own and keep your server up and running. If you are a novice to technicalities, you can hire a devoted server manager for server maintenance who'll monitor server performance and maintain everything up to date, which may require you to pay.
Besides this, the most secure option is to use managed hosting services, in which the host handles the server maintenance on its own. Managed services reduce the server maintenance workload by monitoring and managing all the server tasks themselves. 
However, if you desire to learn server maintenance on your own, here's how you can do this.
What are the basic server maintenance tasks?
Server maintenance is quite a big term that includes various tasks which are required to maintain a server's performance. The tasks might be different for different hosting providers based on the managed and unmanaged portions.
Typical server maintenance includes the following tasks. 
The installation of software and updates.

Keep a check on memory usage

Disk management and configurations

Data management and backups

Security monitoring

Antispam and antivirus configuration

Proactive monitoring

Server clean-ups

Monitoring Hardware components and replacement
What is the importance of server maintenance?
Server maintenance is important to keep business up and running effortlessly without any glitches or downtime. Maintaining and taking care of your servers is essential as they hold your valuable data. Regular maintenance helps you to prevent any possible issues or downtimes and keeps your site up and running all the time. In addition to this, proper maintenance extends the server's longevity, enabling it to serve longer and saving a lot of money. To put it simply, it's impossible for a business to succeed without reliable and efficient servers.
How can you Track your Server Maintenance?
You can track the server maintenance if you have the properly implemented tools for server monitoring. With tools, you can assess your resource consumption, security issues, traffic, and much more in order to know everything is working efficiently to avoid server failure.
Server maintenance checklist
Now that you might have understood what server maintenance is and why it is important let's discuss some tips for maintaining servers. 
Assess your website performance
Analyze the performance of your website on a regular basis. This will assist you in determining whether your site is performing optimally or not. Slow loading web pages are caused by server issues or exceeding the maximum resource consumption. Keeping a regular check on CPU, RAM, and disk usage will help you act timely and back your site to function properly.
Keep a check on your disk usage

.
Whether using a dedicated server or VPS, you need to keep a regular check on your disk usage. You must have sufficient disk space for your growing business. Excess disk usage affects your performance and might prevent backups and even stops servers from responding. Do not keep unnecessary files and folders and older software versions, and remove the invaluable data, emails, and logs. If you've reached the optimum level of usage, either increase your storage or free up some disk space.
Uninstall/Remove unnecessary software and devices
Unnecessary and unused software, plugins as well as devices must be uninstalled or removed in order to free up some space and enhance the performance of the servers. Monitor each and every aspect and keep the ones important and currently in use. 
Keep a check on your backups

.
Backups are critical for every website or company that secures data in a specific environment to control data loss in the event of a power outage, human mistake, hardware failure, or virus attack. Backups should be taken at regular intervals or automated. You can either backup locally on internal or external hard drives or do it remotely offsite. Remote backup is a better choice as it's a completely separate environment, but you can do it both ways. 
Whenever making a big move, make sure your backup is up to date and working. This will save your data in case of any major disaster.
Keep your operating systems updated

.
Up-to-date systems are more secure as compared to their older version.
Linux operating systems frequently release updates, and thus you need to keep a check and update your system on a regular basis if you are a Linux user. Using an older version exposes you to security risks, and your site will be prone to higher risks. In order to keep yourself secure, you need to update your server on a regular basis. You can do it yourself, manually or automate the update alert. 
Check for updates
Check for the system and software updates on a regular basis and keep your system updated in order to use the latest versions and features. In addition to this, update your cPanel if you are using a hosting cPanel. This will keep you up to date.
Check your hardware
Keep an eye on your hardware on a frequent basis. Examine the logs for any hardware issues, such as disc read errors, overheating, or network failures that could result in hardware failure. This will let you plan ahead of time and avoid failure and work interruptedly.
Keep a check on your error logs

. 
The error logs file includes a list of your operations and errors along with their causes. You might unknowingly make a mistake, or an unexpected error may arise that you can look at in your error logs. Keeping a regular check will allow you to fix the issue as soon as possible and prevent long-term mishaps.
Perform regular Security Audits 
An essential server maintenance task is security audits. Your server security must be your topmost priority to evaluate the server's health status and uncover inconsistencies, defaults, and breaches in the systems. 
Security is a significant concern that must be monitored on a regular basis. It's a key step in protecting your critical data.
Update your passwords regularly
As previously stated, server security is crucial in order to save a website's critical data. People who pose a challenge to your business may steal your passwords, or you have given your passwords to others for some reason. Changing your passwords on a frequent basis will keep your data secure and prevent unauthorized access. Make powerful passwords by combining numbers, letters, and special characters.
Use RAID Alarms and monitor your status.
RAID manages your data and stores it in multiple places or drives. This is essential because a single disk failure may crash the systems completely. Also, monitoring RAID status is another major thing you must do on a regular basis. It will help you avoid data loss and save your business from a big tragedy.
How often should server maintenance be done?
You can divide your workload on the basis of the occurrence and requirements by considering all your tasks and dividing them on the basis of the on-the-go task, weekly, monthly, semi-annually, or annually to ensure smooth and uninterrupted service utilizations. On a weekly or monthly basis, you can perform the tasks that are essential on a regular basis and place the less frequent tasks in semi-annually or annually lists. 
The on-the-go tasks are those that need frequent actions such as new launches or updates, malware detection, or security breach.
You can check your resource utilization, including disc space, RAM, and CPU, as well as the updates and error reports once a week.
You may monitor the status of your hardware, RAID, backups, and password management on a monthly basis.
Semi-annual or annual tasks are not less important, but they do not need to be completed on a regular basis. You can conduct security audits, as well as system health checks such as hardware and software status and server clean-ups.
To conclude-
Server maintenance may appear to be a difficult operation, but if you understand the entire procedure, you can execute it with ease. If you want, you can skip this by using managed hosting services or hiring a manager to manage your server. However, the server management strategies we presented here are useful and efficient. Follow all of the recommendations to easily maintain your servers. Audit your servers on a regular basis to ensure that your servers are in good working order and enjoy uninterrupted services.
We hope our server maintenance guide has helped you understand what server maintenance is and how to execute it properly.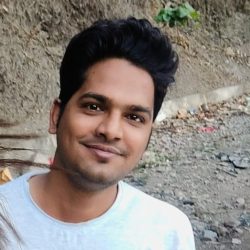 Latest posts by Karan Singh
(see all)