The Top 5 Benefits of Maintenance Management Software
Unplanned downtime and everything remaining inactive from one day to the next are two things that every business fears the most since they can cause irritation and, in some cases, leave a sizable financial gap.
However, learning after the fact that it could have been avoided is worse than the downtime itself. Age-related problems with Equipment Maintenance Software and Unanticipated Mechanical Breakdowns are two of the most frequent causes of unscheduled downtime. However, if you have a functional maintenance management system in place, these two events don't necessarily have to result in a downtime.
If not, you might consider purchasing maintenance management software. For you, we created a full-service solution that includes hardware, software, and implementation. However, let's go through the fundamentals first before we elaborate: What is maintenance management, why is it significant to your business, and how can it help you achieve greater levels of efficiency? To learn more, keep reading!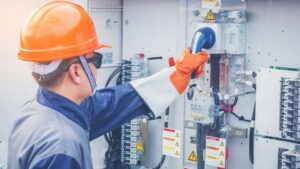 How Does Maintenance Management Work?
Let's begin by exploring maintenance management in more detail.
You must be able to foresee future problems with your equipment and plan routine maintenance tasks to solve such problems if you wish to function effectively in any working environment. The entire process of controlling the maintenance resources and tasks necessary to guarantee that all crucial equipment is operating as intended and, if not, to get it fixed as quickly as feasible, is known as maintenance management.
A major objective of maintenance management is to minimize the risk of unscheduled downtime by ensuring steady and efficient operation.
Increase Your Efficiency with Maintenance Management Software
Maintaining a maintenance schedule can be made easier with maintenance management software.
Let's take a simple example where you are the owner of a printing business. There are various types of printers in your equipment. Data on the printer components that are under the most strain will be gathered by a maintenance management system, which will then utilize this data to forecast when those components will need to be replaced before they break down completely. By doing this, mechanical breakdowns can be minimized and, at most, the lifespan of your equipment can be increased.
These are 5 benefits of software for maintenance management
Gaining useful insights about the status of your machines and the performance of your production line will help you make decisions that are more informed. To help you improve your workflows, the automatically translated collected data will be transformed into clear charts and tables.

a secure workplace Preventive maintenance procedures carried out on a regular basis will reduce the rate of defects while also making the workplace safer. As information received by human senses is improved, hazards can be easily identified. Defects can be highlighted so they can be seen, and crews can be led to the precise places where repairs need to be made.

Simplicity and efficiency – The availability of all maintenance checklists on your smartphone ensures that you always have access to the data you require. You can quickly identify inefficient parts of your routine and reorganize them to cut down on downtime.

Reduction of costs –The streamlining of tasks and routes, guiding inspectors from one location to another while outlining a list of tasks for them to complete, is ideal for less experienced technicians, making your on-boarding process more effective and quick than ever while also lowering training costs because no supervisor is needed on-site. You will not only save money, but time as well, with standardized maintenance routines that can be readily completed by your staff.

A simple onboarding process – It just takes a few minutes to onboard new employees, so you can always respond fast to HR changes.
Introducing Insider Workforce 4.0, our new maintenance management system
Because of our extensive experience in the sector, we are aware that in addition to top-notch software solutions, our clients also want a skilled partner to assist them in adopting new software or even to handle the process entirely on their behalf.
We become experts in offering a full-service solution because of this. Our maintenance management system, Insider Workforce 4.0, is built on augmented reality and is employee-centric. Everything you require is covered, including asset tracking, maintenance, and defect management, to keep your personnel secure and productive.
Additionally, it includes the implementation for you as well as AR-based hardware. We can implement the full technological infrastructure for you on-site because of the global distribution of our partners!
Any existing system can be integrated with our solution, or it can operate independently. The implementation and setup are quick and simple. It functions online (in the cloud) and offline (on premise). You can also layer our numerous features on top of your current ERP solution (such as SAP, Oracle, IBM, etc.), preserving the convenience of your present setup while gaining all of our advantages.
Looking for an example of our maintenance management solutions in action?
Our goal is to help you achieve the best results possible. We invite you to schedule a live demo today or contact us via our contact form to learn more about the capabilities of Insider Workforce 4.0.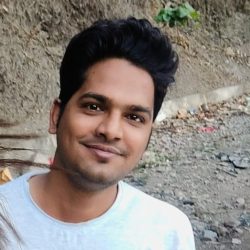 Latest posts by Karan Singh
(see all)