Top 10 Progressive Web App Development Companies
Progressive web apps are a superior alternative to native apps and websites since they have many benefits. PWAs offer several essential advantages, such as excellent performance, a fantastic user experience, and the ability to be installed on a device Firms are therefore interested in creating progressive web apps to offer better options to their apps and websites. Additionally, you must pick the appropriate Progressive Web App development company for a high-end PWA development solution.
Are you looking for the best US companies that develop progressive web applications? Your quest has ended because this blog article offers a carefully curated list of the best businesses in the US that provide PWA development services.
List of Top 10 Progressive Web App Development Companies
1. CSSChopper
The business provides custom web development, front-end, and back-end development, PWA development, website redesign and maintenance, eCommerce development, web app development, and other services. ReactJS, AngularJS, VueJS, PHP, Python, NodeJS, WordPress, Drupal, Magento, Shopify, and other technologies are just a few of the ones in which they are skilled.
The business offers top-notch services tailored to several clients' needs, thanks to its robust team of skilled web developers. The company also provides economical web developer hiring options. They allow you to hire web developers who work with JavaScript, HTML5, AngularJS/ReactJS, WordPress, and more. Whether you are a startup, small business, or large corporation, all are served by CSSChopper.
Founded: 2009

Hourly Rate: $25

Company Size: 50-249

Website: www.csschopper.com
2. ITC Infotech
ITC Infotech offers clients all over the world technology services and solutions. Businesses in various industries, including manufacturing, healthcare, banking & financial services, can take advantage of its technology services. The company provides PWA development as well as web and app development. They apply their knowledge to help clients turn into digital businesses. The business offers a variety of technological solutions to meet the needs of various clientele.
Founded: 2000

Hourly Rate: N/A

Company Size: 1,000-9,999

Website: www.itcinfotech.com 
3. AppsChopper
Apps Chopper is a mobile app design and development company operating around the US. The company assists businesses with planning, designing, creating, and launching mobile applications for various platforms. According to client needs, it offers iOS and Android app development. In addition, the company provides mobile app development and marketing using cutting-edge technologies like IoT, AR/VR, Blockchain, AI, chatbots, etc. A trustworthy progressive web app development business that creates PWAs for varied clients is AppsChopper. They employ a group of knowledgeable developers.
Founded: 2011

Hourly Rate: $50-$99

Company Size: 50-249

Website: www.appschopper.com
4. Pumex 
Numerous services are provided by Pumex, including web and app development. The business offers progressive web app development services for various customer categories. They know multiple technologies, including AngularJS, React Native, WordPress, Drupal, Joomla, and more. The business provides various web development solutions and has first-hand knowledge of creating advanced web applications.
Founded: 2015

Hourly Rate: $50-$99

Company Size: 10-49

Website: https://pumex.com
5. SparxIT
It provides various services, including web design and development, mobile app development, eCommerce, and blockchain development. The business is knowledgeable in several technologies, including WordPress, Magento, PrestaShop, Shopify, ReactJS, AngularJS, React Native, and Flutter, as well as cutting-edge ones like AI, AR/VR, Blockchain, Machine Learning, and others.
They have worked on various online and mobile app development projects and possess excellent technical proficiency in numerous technologies. Additionally, the business offers services for developing progressive web apps. The company has received mentions on well-known websites, including GoodFirms, YourStory, Clutch, and others. On Clutch, SparxIT has a 4.8 rating.
Founded: 2007

Hourly Rate: $25

Company Size: 250-999

Website: http://sparxit.com
6. Henote Technologies
Henote offers custom software solutions for startups and enterprises. The company provides UI/UX prototyping, eCommerce development, custom software development, email marketing, etc. They also offer PWA development services. They have professional developers with experience in working on different types of projects. The company caters to clients from various business domains, including Education, Food & Beverage, Healthcare, Banking & Financial Services, Manufacturing, and more. 
Founded: 2013

Hourly Rate: $25

Company Size: 10-49

Website: https://henote.com 
7. Pell Software
Pell Software helps businesses solve complex problems with custom software and system integrations. The company builds websites, web apps, and mobile applications. They also provide progressive web app development solutions to meet various client needs. The company offers systems integrations using APIs. They have excellent developers with experience in multiple technologies.
Founded: 2019

Hourly Rate: $100-$149

Company Size: 10-49

Website: www.pellsoftware.com
8. Clavax
It is another software development firm with an excellent team of developers. The company offers web and app development to various clients. They have professional developers with exceptional experience in creating solutions for multiple businesses. The company also provides progressive web app development to build PWAs according to clients' needs. 
Founded: 2011

Hourly Rate: $25-$49

Company Size: 50-249

Website: www.clavax.com
9. Relevant Software
The company provide web and mobile application development catering to various businesses. They have experience creating MVPs, apps, and websites for multiple clients. Relevant Software offers team extension by enabling clients to hire professionals for their projects. The company helps startups and other businesses build various digital products with expertise in different technologies. 
Founded: 2013

Hourly Rate: $25-$49

Company Size: 50-249

Website: relevant.software
10. SynergyTop
It is another PWA development company located in the United States. The company provides services besides PWA development, including eCommerce development, mobile app development, ERP implementations, digital marketing, etc. It has hands-on experience in mobile and web development solutions with emerging techs like AR/VR, AI, and Machine Learning. They are proficient in many technologies, including Python, Java, ReactJS, .Net, PHP, AngularJS, etc. 
Founded: 2014

Hourly Rate: $25-$49

Company Size: 50-249

Website: https://synergytop.com
Wrapping It Up!!
With the rising demand for progressive web apps, entrepreneurs are more inclined towards PWA development. Moreover, choosing the right progressive web app development partner is crucial to develop a robust PWA. The list of top PWA development companies above can help you decide on such a service provider.
You can check these companies and select one that fits your requirements. The service provider you decide will be responsible for the development once selected. Hence, it would help if you chose wisely.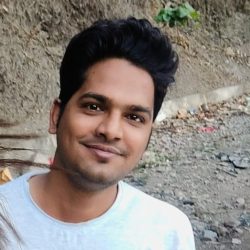 Latest posts by Karan Singh
(see all)