Top 5 Rephraser Apps for (Android & IOS) That You Should Use in 2023
Paraphrasing text has become a common practice in content writing.
You might need to paraphrase content related to your work, study, or even for a personal blog.
Whatever reason you have to rewrite the content, you must understand that it is not an easy job.
There is a huge chance that the content that you manually paraphrase can have plagiarism in it.
This is why we would not suggest you rephrase content by yourself anymore.
Don't worry; you don't have to worry about paying anyone to paraphrase text on your behalf.
You can take help from AI-powered apps.
Today you can easily rephrase content on your mobile with the help of a reliable paraphraser app.
Gone are the days when you had to install paid software programs on your computer for rephrasing or removing plagiarism.
Here in this post, we have mentioned some well-reputed apps that can help you rewrite any text you want.
The Best Paraphraser Apps for Android and IOS users!
There are dozens of apps that you can find for rephrasing content. It can be confusing for you to pick a reliable option.
To make the decision easy for you, we have mentioned the most reliable options.
This is a free rephrasing application for android users by rephraser.co. This paraphrase tool app is not only light on the pocket but is also light in size.
You don't have to worry about the app consuming much storage space on your phone.
The reason we have ranked this app at the top of this list is that its results are more human-like than any other app in this league.
This paraphrasing app is also very easy to use, and even a layperson with no prior experience with it can use it like an expert.
Once you install the app on your mobile, you can use it whenever and wherever you want.
On the main interface of the app, you are going to find an empty box in which you can paste or type down text.
You can also upload PDF files as input; the tool uses OCR technology to extract text from the PDF file.
After providing input data, you simply have to click on the 'Rephrase' button.
You would get the rephrased text in the output box in less than five to ten seconds. The rephrased text would be unique, free of grammar errors, and reader-friendly.
Second on this list is the spin rewriter gold app. This article Rephraser is a reliable option for both Android and iOS users.
The app is famous because it uses ENL technology to recreate text that you have provided as input.
This app is available in both free and paid versions, so it is up to the user to choose the package which is most suitable.
An important thing that you need to know about this app is that it allows you to set the level of spinning.
You can easily spin a few words, sentences, and even complete passages with this app.
There are three different spin modes that you can find on this app.
These include low, medium, and high; you can try all three of them and stick with the one which provides you the most human-like outputs.
The third popular option for our iOS users is the Ginger Writer. This application is not just a rephrasing utility; rather, it is a complete package.
This app is commonly known as a professional writing assistant for writers and students.
This is because the AI-powered algorithms used by this app help it create good quality content.
Not only can you create quality content with the Rephraser tool by Ginger, but you can also improve the quality and style of your already written content.
All you have to do is enter text in the input box of the tool or provide the link to an article or Google document.
The app would use AI and ENL tech to understand the content and would rewrite it in a unique way.
You can check out the free version of the app, but once it expires, you would need to buy a monthly or annual subscription.
Getting the premium package is better than hiring a professional writer.
This is another AI-powered application that can help users rephrase the content.
This app is available on Google play as well as on the App store. Users can download this app for free and without any limitations.
Know that this app is majorly used by students all across the globe, and this is because it can create easy-to-read and informative academic content.
Other than creating academic content, you can also use this app for restating social media posts, essays, blogs, website content, and even your emails.
If you want mistake-free content, then you need to try this Rephraser.
Just provide input text or reference links to the app and let it do its job.
The app can create fluent, informative, and error-free content. You can also learn the right way to rephrase with this app.
This is another easy and simple paraphrasing app that is available on Google Play.
You can spin (rephrase) an unlimited amount of words with the help of this app. The thing that we like about this app is that it can be used in multiple languages.
You can easily rewrite website content, blogs, guest posts, social media posts, tweets, emails, essays, and every other kind of content you want.
The app doesn't only allow you to rewrite content, but it also helps you share it via installed devices on your phone. This way, you can save a lot of your time and energy.
Conclusion
Here in this post, we have mentioned the most powerful applications that can help you paraphrase content on your mobile.
If you can afford a paid app to rephrase content for you, then we would suggest you try out Ginger.
But if you are looking for a free app that can provide you the same quality results as a paid utility, then you should go for the paraphraser tool app listed on the top.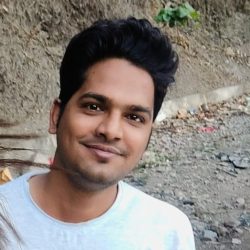 Latest posts by Karan Singh
(see all)