Top Benefits of Being A Web Developer and how to Become One?
The majority of you must have visited tens of thousands of websites, some of which are more fascinating than others. You might have been curious about how these pages are made, who made these websites interactive and user-friendly, Furthermore how some of them end up being more intriguing and appealing than others. You may learn about the top benefits of being a web developer and how you can be one of them in this tutorial and use what you learn to make appealing websites. If you are a beginner in this domain then without any glimpse try out the most demanding resource which is Web development training.
A web developer is in charge of writing the code that directs how websites and web apps should function. Typically, web applications use HTML, CSS, and JavaScript to build the front-end part.
This blog contains the following topics :
Responsibility and Benefits of Web developer
How to become a Web Developer?
Scope and Salary of Web developer
Who is a Web Developer?
We must first examine what web developers do and how they accomplish their tasks in order to respond to the question, "What is a web developer?" A web developer is a programmer who converts a web design into a website or web application. A client or a design team may have created the website.
They accomplish this by employing a variety of languages to write endless lines of complex code. Because they effectively have to translate a language that we understand, like English, into a language that computers understand, like Python or HTML, web developers have a challenging task. Users can easily locate the information they're seeking when your website is designed in an easy way.
Additionally, when your user experience is great, so will your search engine rankings. Users will stay on your website longer and link to your web pages more frequently, which are both strong indications that your company produces high-quality content. 
Types of Web Developer
There are three types of Web developers that are Back-end, Front-end, and Full Stack developers. A few web designers double-up as webmasters. Let's examine this in more detail.
Back-end

website structure is created by web developers, who also write code and test it for functionality. Their responsibilities also include managing access points for others who need to manage a website's content. They

aim at databases, scripting, and website architecture. 

Front-end

web developers work on the pages that users see and interact with. Front-end developers mainly use three markup languages that are Html which is used to build the basic structure of the webpage, If we would like to make webpages interactive and colorful, here comes the role of CSS, and now if would like to add objects and classes in web pages then you can use Javascript with the help of Dom.

Full-stack

developers do both front-end and back-end development tasks that are carried out by developers. These programmers are capable of creating a whole website and may work for companies lacking the funding for a sizable website staff. 
Responsibility and Benefits of Web Developer
 Responsibility
Make software that addresses the SDLC phases (software development life cycle)

Create thorough application testing protocols.

Update current software to fulfill the security and performance requirements specified in the organization's website rules.

Implement testing software to keep track of the website's ongoing performance. 

Help update application development guidelines to guarantee that all upcoming applications adhere to the most recent technical specifications
Benefits
You have the option to work alone (on your own schedule) or in a group.

You can operate remotely.

It enhances your imagination 

It helps you develop your own original concept from nothing.

It makes you more comfortable with solving problems.
How to become a Web Developer?
Outline the essential and desirable talents for your role next. Education, prior work experience, certificates, and technical abilities may be included. You can also mention the soft talents and character qualities you look for in a candidate. Although it would be tempting to highlight several qualifications and talents, doing so might discourage competent applicants from applying. Keep your list of credentials brief, but include enough information and pertinent keywords and concepts.
Computer science or a closely related discipline as a major, with a master's degree, is desirable.

2+ years of application development and testing experience

1+ years of experience implementing the SDLC

Being able to produce support materials for all new applications exemplary teamwork

Shown proficiency with the newest programming languages for security and web development.

Have a keen interest in learning new technology day by day.
Scope and Salary of Web developer
Web developers and designers are in high demand due to the rising e-commerce industry. A number of employment positions in the private and governmental sectors present growth prospects for both new and seasoned web developers. According to a Bureau of Labor Statistics report, From 2019 to 2029, it is anticipated that employment of web developers and digital designers would increase by 8%, which is faster than all other occupations.
For new hires

, the average web developer compensation is 1.8 LPA.

A web developer with

1-3 years

of experience can expect to get an average income of INR 2.8LPA.

A web developer with

mid-level

experience (4–8 years) makes an average pay of INR 5.5 LPA.

An experienced web developer

(9+ years)

may expect to make an average income of INR 6.6 LPA.
Conclusion
The importance of web development that I outlined at the beginning of the blog should now be clear to you. This field of analytics is in high demand and in the current scenario, those who are choosing this field can excel to a greater extent beyond their imagination. I hope this blog was insightful which will help you to gain more knowledge by creating your own stunning ideas.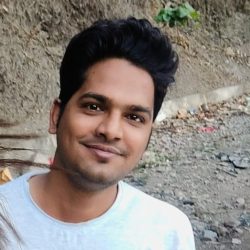 Latest posts by Karan Singh
(see all)