Ways To Watch YouTube Shorts On Laptop or PC
YouTube doesn't allow the users to watch short videos through the desktop mode, as it's available in the vertical view and seems perfect only for mobile phones. But what if you want to watch some shorts through your laptop because they're filled with so much entertainment and education in just the time limit of up to 60 seconds. 
Here in this post, we are going to share a few ways to watch or download youtube shorts on a laptop or pc without struggling hard on internet searches. 
There isn't a list of many methods, we are just using some normal tweaks to let you know how you can find dozen of short videos from your favorite creator, or shuffle the list of popular videos to watch them when you're bored. Let's get started with the steps without taking any more minutes. 
#1 The Hashtag Search 
Youtube wants users to put a rich title, description, and hashtags with every video so the algorithm can decide where the video should be placed. The majority of the short video has #shorts in their title as well as in the description. So, if you're interested to look for some random short videos from your desktop you can simple search with the #shorts a list of hundreds of videos will be there for you. 
Let's learn the process step-by-step so everyone shall learn the procedure. 
Open youtube.com from your desktop screen or laptop. 

When the page completely loads, go to the search area, it's in the top center of the screen. 

Now type

"#Shorts"

into the available text area and hit the search button. 

When the loading ends you'll get a bunch of videos under that #shorts, if some videos aren't shorts you can use the filter to remove them as well.

Go to the filter option, which is placed just below the search bar to the left side. 

Click on it and find the length settings and select the under 4 minutes option.

Now the page will be refreshed with the new results and 99% of those videos are counted as shorts only. 
#2 Creator's Shorts 
If you want to check the short videos of your favorite YouTuber then we also have another trick for you. 
You can search for your Creators video just by adding the name of his/her channel into the search bar along with the #shorts. 
Take a look over the demo search, it will look like "#shorts + channel name" 
Suppose, you're looking for the short videos of MrBeast then your query will be "#shorts + MrBeast".
This will work out and show you all the results where MrBeast videos are available, or even if some fans have made the remix videos then you'll get those too.
Here are the steps on which you have to work to get videos.
Open youtube.com and go to the search bar. 

Type

"#shorts + MrBeast"

into it and hit the search button. 

A list of results will appear in front of the screen, now you can start watching any of them. 

That's it. 
How to Upload Short Videos from PC or Laptop 
Many of you must have doubts that how can we upload short videos from our desktop, here we have the solution for this query also. 
You can upload videos from any browser of your desktop if it's compatible with the youtube requirements then it will be automatically signed as the short by the algorithms. 
Didn't get our words? Shorts videos are those videos that have a length of only 15 to 60 seconds, these short videos are automatically counted as the shorts on YouTube. No matter how you upload or make videos if it seems short they'll feature it as the short video. 
So, here's what you need to do from your laptop or pc for the channel. 
Open youtube.com and sign in with your channel account. 

On the top right corner, you'll get an option to create/upload a video. 

It's the same as you uploading any other long videos on YouTube. 

A pop-up screen will appear on your screen asking for the destination or file and the file itself.

Select your short video and press the okay button to start uploading.  

Once the file loads on youtube it will ask about the necessary information about the video, make sure you fill in all the details. 

It includes title, description, and hashtags, mentions all these details.

Now upload the video as it is, you'll see the video is now on your channel and it has a shorts watermark on the bottom right side. 

That's how you can do other uploads of short videos from a desktop without any problem. 
Tips: Add #Shorts into your video title for better engagement. 
Conclusion 
So this was all about the ways to watch youtube short videos from pc and laptop without installing any third-party application on your device. If it seems workable to you then don't forget to share our post with your friends and family, also if you know any other alternatives then you're welcome to share your words with us.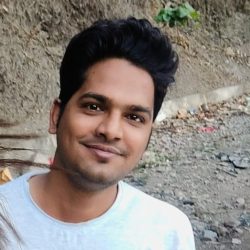 Latest posts by Karan Singh
(see all)