9 Web Design Trends You Need on Your Website in 2023
There are countless website launches every day. Business owners and companies constantly compete for visitors' attention through catchy logos and slogans on their websites.
Meanwhile, consumers prefer websites with impressive website design. Most of them feel it says a lot about a company's image. So how do you create a website consumers will notice and remember?
The best way to do this is by ensuring the website is sending the right message to wow your target audience. You must also keep up with the best practices at all times.
Start by exploring blogs like this one, where you can find the design trends we'll see on the web this year and beyond.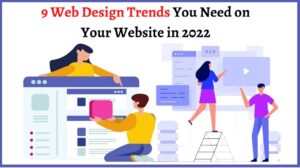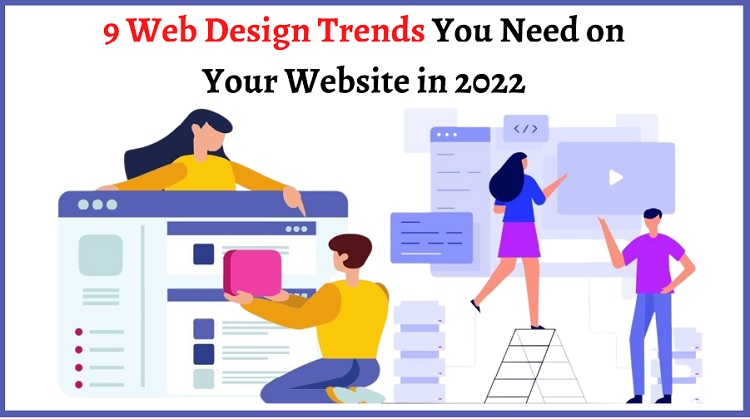 What's Trending in Web Design This Year
The industry is witnessing new web design technologies year after year. As a result, web design services offer something new each year.
Here's a peek into the top web design trends in 2022:
1. Scroll-Triggered Animations
Scrolling animations are subtle ways to catch the attention of the user. These work when the viewport catches an object and occur in the form of vibrations, color changes, sliding, etc.
Parallax scroll animations are also quite popular, showing their effects as the user scrolls down. These involve the foreground and background elements moving at different rates.
They can also move in separate directions, creating an illusion of depth that feels immersive to the visitors. Incorporating well-designed scrolling effects can increase conversions.
2. Claymorphism
Neumorphism, one of the top web design trends from last year, made its mark on design trends for this year as well. Claymorphism is one of them, a versatile visual style with soft corners and shadows, toned-down colors, and a clean feel overall.
Let's not forget the squishy 3D renders completing the look. Claymorphism, if done right, can bring in visitors in every customer-oriented industry, from eCommerce and SaaS to fintech and healthcare.
3. One-page website
Single-page websites with 'scrollytelling' are also quite popular this year. Designers find continuity useful in presenting content that's convenient to read for the users. Single-page websites are successful in taking visitors on a compelling journey, which is something different from the usual About Us route.
Then you add various media and interactions, and you're sure to grab your visitors' attention right through to "Privacy Policy."
4. Experiential websites
Experiential websites provide an irresistibly pleasant experience with well-placed media, textures, interactive buttons, and similar features. This approach is perfect if you want the visitors to engage with your brand and product. And many companies do, which means experiential websites are sure to be one of the dominating trends this year.
5. Typography-based hero pages (minimalistic)
Hero pages help build the first impression that keeps visitors on your website for longer. The typical hero page that web design services offer focuses on typography and set an image that designers then consistently communicate throughout the website using minimalistic details.
While minimalism and typography form an intriguing combination, they may not suit every brand. The level of complexity is necessary to consider. For instance, if your business offers abstract or high-tech products and services, you may need more pages to introduce them.
6. Line work
While we're on the subject of minimalism, here's another trend that shows no signs of ending any time soon – line work and outlines. True, minimalism has been here for a while. But its presence means there is a significant number of people that prefers it.
Line work can pull attention toward a few important elements by separating them from website content. It simplifies the web design and eliminates visual overload.
7. Glassmorphism
Claymorphism has a glossy cousin – glassmorphism. It brings certain features that provide a spacious feel, such as transparency, reflection, blur, and shadow. The design looks like frosted glass.
However, be careful while using this technique, because the bright colors can easily seem overwhelming for visitors. The key is to balance the shine with a darker background for great results. Alternatively, you can use the technique in places you want users to focus on.
8. Visible Grids
Revealed grids bring multiple benefits to a website's design, especially in eCommerce. Designers can place products in separate "cells," providing an easy-to-navigate structure. Visible grids also enable web designers to insert dual scroll and other features easily, which is why they're among the top web design trends this year.
This design method is flexible, making it useful for many applications, from text-heavy websites to product-based ones.
9. Memphis Design
A predominant style of the '80s, it seems to be making its return this year. It is the opposite of minimalism, featuring bright shapes and out-of-the-box patterns that break away from predictability, giving websites their own personality.
Memphis designs are a welcome change from a branding perspective because of their bold and adventurous components. The goal is to evoke cheery emotions from your design and provide an unforgettable experience.
Summary
A website's design has a tremendous impact on its performance, both from a user perspective and a search engine viewpoint. New trends emerge constantly in the digital space, however.
By implementing these trends, web designers can create memorable user experiences that encourage users to take action.
Author Bio
Tom Hardy is a web designer with a keen interest in this field for over a decade. He's updating himself on the latest tech when he's not busy with a project.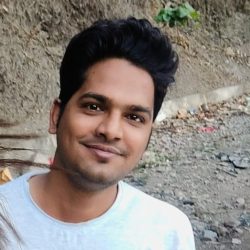 Latest posts by Karan Singh
(see all)