How to Choose the Best .Net Developer?
Are you building a web application? And you are choosing the .NET development framework for this purpose. That's a very good decision. It has an open-source nature, which means that it's free of charge. 
Developers can use many programming languages simultaneously with .NET to create applications starting from the web, and mobile to desktop, games, and even the IoTs. Developers can develop .NET apps using C#, F#, and Visual Basic. 
But only choosing .NET is not enough for your corporation. Here, right or wrong choice of frontend and backend technologies,  or you can say .NET developer companies can make or break your application development project. Choose your collaborations with care, and you can be sure that your team will carry out high-quality applications, fast and reliable to support your business goals.
What are the Types of dot Net Development Services?
.NET development services can be used to develop several applications. It can be either a .NET-based website, a web service-based website, or a personalized website for a corporation. When it comes to explaining the types of dot net development services, these stand out:
Web Application Development:
Most of the applications are now web-based, .Net can develop all types of web applications, web forms, MVCs, and even web servers too. Custom web programs can now be created using .NET web application development services when an individual business necessity cannot be created using .NET.  Almost any kind of web program can now be created with .NET.
Enterprise Application Development:
It is possible to develop applications and services for Windows with the help of the usual implementations of .NET, while there are enough specific frameworks for developing apps and services for Windows. Additionally, .NET allows you to develop Windows GUIs with great versatility. Be sure to select Windows if you are writing an application for Windows and you require specific Windows services.
Mobile Application Development:
Mobile applications can be created using .NET, even if it isn't the most famous platform. You might find .NET developers who have expertise in mobile development as a result. Mobile app development for corporates can be assisted by Xamarin and Mono.
How to Choose the Best .Net Development Company?
With the growing demand for .NET applications, there are a lot of businesses that have started offering asp.net development services. So, it becomes hard to select the best company. Many points should be considered while selecting the right .NET development company. Have a look at the factors which are important while choosing the best .NET application development company. Here we go..
1. VENDOR'S EXPERIENCE
If you need the developer to provide your desired result in the expected time, minimizing the faults, you must select the one that has got a satisfactory number of years of experience in .net development.
Never hire any business without checking their profile. Examine carefully how many plans are completed by the team successfully. Having a keen look at the profile will help you in finalizing the right resources to pursue a high-potential and purposeful app for your business.
2. MULTITASKING
Always try to collaborate with any .NET developer company which can do more than one task for you. Because if a single team takes care of all the tasks it enhances the chance of getting a purposeful result. Your collaborating partner should also be proficient in developing web and mobile programs both. This way you can share your products on various platforms while saving a lot of money.
3. COMMUNICATIVE SKILLS AND MANAGEMENT TOOLS
For outsourcing industry communication skill is the most complicated problem. You must select a team that has better communicative skills. Your partner must always be ready for new challenges. You require a business that will assist you in each step of the development procedure. It will help you in bringing the best outcome.
4. INTELLECTUAL PROPERTY PROTECTION
Try to meet with various businesses, and try to find association and good knowledge of your ideas, and share your ideas and plans with them. Do not forget to sign a Non-Disclosure Agreement (NDA) while beginning work on any project, or you can become a sufferrer, with very ease. 
– STRONG PROJECT MANAGEMENT 
A project manager must be available in each stage of your project, who can arrange and manage every step taken by the team. His/her particular involvement in the process is very necessary.
– DEEP REQUIREMENTS ANALYSIS
Try to know the number of methods and visions that could be applied during a .NET Project Development. It will ensure you that the final product fully complements your requirements and assumptions.
– PROPER COMMUNICATION CHANNELS
You have to develop a suitable communication technique and explain the pleasure of your conveying.  Try to get as many as details as you thinks should be necessary. Modifying a proper communicative plan is the most troublesome yet principal phase before outcome.
QUALITY CONTROL
Try to have a project manager that controls the whole system. You might need an unorthodox standard assurance advisor so that the potential outcome hits all measures and demands 
Final Thoughts
Hiring a .NET development business might feel irresistible since there are too many vendors in the market; Yet, once you have a well-defined recruiting workflow, the procedure becomes relatively effortless. .NET developers can help you in converting your plan into build programs if you had collaborated with the right company.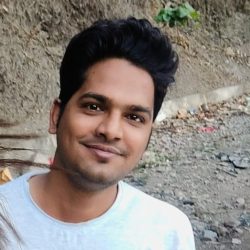 Latest posts by Karan Singh
(see all)